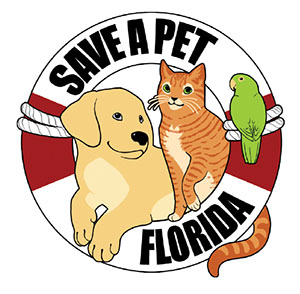 Save A Pet Florida will present "A Night Of Music & Song To Save A Pet" on Saturday, May 17 at 7:30 p.m. in the Helen K. Persson Recital Hall at Palm Beach Atlantic University's Vera Lea Rinker Hall (326 Acacia Road, West Palm Beach).
The night's festivities will include a silent auction and a catered menu from Brio Tuscan Grille and beverages from Starbucks. The cost of $100 per person will pay to sterilize two homeless cats or feed four small dogs or three litters of kittens for a month. There are only 150 seats available for this exclusive event.
The goal of the musical evening is to raise awareness and support for a local nonprofit no-kill organization devoted to saving the lives of unwanted pets. Save A Pet, founded in 1978, provides a home and care for cats and dogs of all types until they are adopted into a forever home.
"We've been around a long time, but it's not about how old our organization is, it's about what sets us apart from other organizations," Executive Director Kathleen Wells explained. "We don't have a shelter, we have foster homes. We have close to 50 animals in foster homes right now."
This event will feature bass singer Dean Peterson, known for his title-role performances at the Metropolitan Opera, La Scala and Vienna State Opera. He will be joined by renowned dramatic soprano Birgit Djupedal Fioravante, known for her Carnegie Hall and Florida Grand Opera roles, as well as for creating the character of the Baroness in the comedic operatic revue Duelling Divas, in pre-production to be released as a TV show.
Also performing will be veterinarian Dr. Xavier Garcia, a baritone who performed for many years as a soloist with Palm Beach Opera, and several up-and-coming operatic talents to round out the roster of great voices.
Assisting the vocalists will be concert pianist Dr. Robin Arrigo, lauded for her powerful, yet sensitive, interpretations of great piano literature, as well as for her work with the "Keys to the City" program.
The evening will showcase well-loved operatic and musical theater standards such as "The Flower Duet" from Lakmé and "The Quartet" from Rigoletto, together with selections from Phantom of the Opera and West Side Story.
The night is specially coordinated and orchestrated, Wells said, pointing out that Dr. Garcia is a Save A Pet director and an opera singer. "There's a great lineup of artists and songs that they've chosen," she said. "It's going to be fantastic."
Save A Pet Florida has rescued, rehabilitated, sterilized and vaccinated more than 30,000 animals, and also helps low-income individuals provide emergency care to their pets. More than 400 community cats were trapped and returned in 2013 after bring sterilized and vaccinated, and are provided daily food and water.
In 2013, the foster/adoption program placed 136 cats and dogs into forever homes. Meanwhile, the Veterinary Aid Program provided financial assistance that helped 47 injured or sick pets get the care they needed in 2013.
Save A Pet's focus is on taking care of animals that are hurt or sick and getting them ready for adoption. The organization partners with Petco, and its appearance schedule can be found on Facebook and the Save A Pet web site.
As an all-volunteer organization, Save A Pet is always seeking more animal lovers to help with the cause. There is a new program for high school students where they can gain hands-on experience and learn what goes on behind the scenes at places like veterinary offices and the Palm Beach Zoo.
For more information on donating, sponsoring or attending the May 17 event, call Wells at (561) 401-5706 or e-mail saveapetflorida@gmail.com. Visit www.saveapet.com for more information.