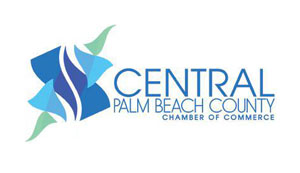 The Central Palm Beach County Chamber of Commerce will hold a panel discussion Economic Forum Breakfast focusing on "Hurricane Preparedness and Business Recovery" on Thursday, June 19, from 7:30 to 9:30 a.m. at the Kravis Center for the Performing Arts (701 Okeechobee Blvd., West Palm Beach).
Opening remarks will be by Jeff Robles, senior business consultant for IT Solutions of South Florida, followed by a panel discussion moderated by Central Palm Beach County Chamber CEO Wayne Burns. Panelists include Bill Johnson, director of Palm Beach County Emergency Management; Rick Murrell, CEO of Tropical Shipping/South Florida Disaster Resiliency Coalition; Jennifer Beckman, executive director of the Palm Beach County Disaster Recovery Coalition; Miguel Gonzalez, assistant district director of the SBA; and Deana Pizzo, CEO of IT Solutions of South Florida.
Panelists will discuss business recovery and hurricane preparedness during the breakfast, sponsored by IT Solutions.
Pre-registration is $40 for chamber members, $50 for non-members, $300 for a table of six, $100 for a business expo table for members and $200 for a business expo table for non-members. Registration increases at the door.
To register, visit www.cpbchamber.com. For a business expo table, call Maritza at (561) 578-4817.