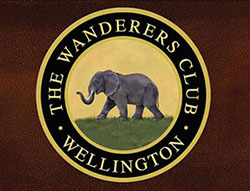 The Wellington Village Council agreed Tuesday to look into the purchase of the unused 18-hole par-3 executive golf course at the Wanderers Club, although four appraisals obtained on the property ranged widely from $700,000 to $5.3 million.
Project Manager Mike O'Dell said the 43-acre course is located within the Lakefield South neighborhood, winding around approximately 200 residential units.
The Wanderers Club continues to operate its more challenging 18-hole, par-72 golf course, but the executive course is no longer active. "We had some appraisals done on that," O'Dell said. "We had three that the village paid for, and the fourth was paid for by the Wanderers."
The highest appraisal was by Anderson & Carr, which was $5,275,000 total at $130,731 per acre, based on a "highest and best use," comparing properties such as Zacara Farms, Chapernal Equestrian Farm, Palm Beach Point and a charter school.
Callaway & Price had the lowest appraisal at $700,000, or $17,348 per acre, using a recreational park as the highest and best use, comparing the value to other golf courses.
John R. Underwood came in with an appraisal of $3,485,000, or $86,369 per acre, using a sales comparison of vacant land across Palm Beach County, while an appraisal by S.F. Holden, paid for by the Wanderers Club, was $1,274,000, or $28,311 per acre, comparing the use to religious sites, private schools, residential PUDs and nursing homes, using an investment value approach based on the purpose the village would have for the site.
O'Dell noted that since the land is within a planned unit development, any redevelopment other than a golf course or recreational facility would require a land use change, and if it should be moved to any type of equestrian use, it would have to be adopted into the equestrian overlay.
He added that if the village should move forward with the purchase, it would reroute the drainage system completely around the residential area to provide a complete buffer.
Mayor Bob Margolis asked about the highest appraisal, and O'Dell said Anderson & Carr provides clients with the "highest and best use" for the property, even if that use is unlikely. "That is one of the issues that we had," O'Dell said.
Margolis also noted that the appraisal of $1.27 million by S.F. Holden and the $700,000 by Callaway & Price both were based on the land's use as a golf course or for civic use.
"I'm trying to understand why there is a $500,000 difference if both are looking basically at a passive use," Margolis said.
O'Dell said the Callaway & Price appraisal focused solely on golf courses, whereas the S.F. Holden appraisal was primarily for a park use, but did consider other possible uses, such as an assisted-living facility or nursing home.
Margolis also asked what the total usable space would be by the village, and O'Dell said it would be about 38 acres, noting that the lakes around the course are already owned by the village.
He said the final acreage is yet to be determined because the club is asking to keep a small piece on the northern edge for use as a practice area.
Vice Mayor John Greene asked how much the village spent on its three appraisals, and O'Dell said it was about $12,000.
"I have an issue with seeking an appraisal from Anderson & Carr and John R. Underwood, and they come back with an appraisal on land that is not usable at the appraised value that they're providing," Greene said. "Was there not clear direction based on the land use and zoning?"
O'Dell said they were given the plats and the proposed use, as well as the fact that it is a golf course that is no longer in play and basically surplus land, and that the village's intent was to use the land as a park.
O'Dell added that Anderson & Carr noted that there is potential for four 10-acre equestrian lots there, while he does not believe that is feasible.
"You can't even get on the property because there is a limited access," O'Dell said.
Greene said he did not intend to support the acquisition if it meant changing the land use and creating a higher value for the land.
"My only interest in acquiring this land would be to preserve it as some type of passive park or an equestrian element," he said. "I think that Anderson & Carr and John R. Underwood did us a disservice."
Councilman Matt Willhite suggested that O'Dell go back to the two high appraisers and ask for an updated appraisal based on the available uses, and then start negotiating with the owner.
"When they're that far apart on things, you have to just throw it up in the air and wonder, 'What are they talking about if they can be this far apart?' There's just something wrong there," he said.
Village Manager Paul Schofield said the appraisal companies' standard practice is to appraise for highest and best use, and the most common golf course conversions are to residential use.
Greene said he would not want to get an appraisal on his home based on its conversion to a five-story hotel. "It's not an appraisal based on the dollar value of my home," he said. "You're completely changing the zoning and everything else associated with that site."
Councilman Howard Coates said the low appraiser was consistent with existing zoning.
"The others went off the grid as far as I'm concerned," he said. "I support this only on the premise that what we would be doing would be as a park or something similar. I have no desire on my part, and I don't think there is any desire on any of the council members' parts, to bank this land as a future investment and sell it off for commercial profit."
Mayor Bob Margolis asked about maintenance on the property, and Schofield said they would have to rehabilitate the irrigation system, but the annual maintenance cost would be about $70,000.
Wade Byrd, speaking on behalf of the Wanderers Club, said he had asked for the appraisal from Holden based on the fact that it would be used as a park.
"We're not looking for highest and best use," Byrd said. "My appraisal was for a park. We would be anxious that it be used as a park, whether it be equestrian or as a walking park. It's a golf course, but it hasn't been used for that for six or seven years. It is used now as a walking park."
Greene made a motion to direct Schofield to begin negotiations with the Wanderers Club, which carried 5-0.