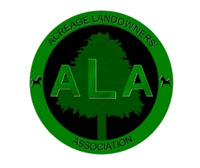 The Acreage Landowners' Association will host a candidates forum on Monday, Aug. 4 at 7:30 p.m. at the Indian Trail Improvement District office, located at 13476 61st Street North.
The candidates forum will be preceded by a short ALA meeting at 7 p.m.
All the candidates vying in the primary election on Tuesday, Aug. 26 have been invited, including ITID Seat 3 candidates Ralph Bair, Alan Ballweg and David Bradley; Palm Beach County Commission District 6 Democratic candidates Kathy Foster and Melissa McKinlay; and Palm Beach County School Board District 6 candidates Marcia Andrews, Carla Donaldson and Joe Moore.
"I have confirmation from all the candidates who were invited," said Sandra Love Semande, who will serve as the moderator. "It's open to the public, and we welcome anybody who wants to come and check out the candidates for each of these seats."
Semande said each candidate will be asked the same questions pertaining to their particular seats and have the same amount of time to answer.
Early voting for the primary election begins Aug. 11. The 14 early voting sites include the libraries in Wellington and The Acreage. The hours will be 10 a.m. to 6 p.m. daily.