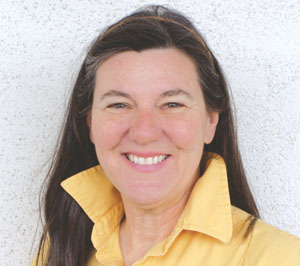 THE SONIC BOOMER
It's time again for everyone to write about what they did on their summer vacation, isn't it?
Of course it is.
On my summer vacation, I went to the Dolly Parton theme park, Dollywood, in the Tennessee hills. I know, I know. With all the best theme parks in the world right at my doorstep, why would I want to do that?
I like to think of it as market research. Plus, I am coaster crazy. I am pleased to report that, while not a mega-complex like Disney World or Universal, Dollywood is a nice little park, perfect for a one-day pass. Unlike Florida parks, it was shady. And, at the end of the day, I could still walk.
There were just enough coasters, including a tall wooden one that gave me the opportunity to rediscover why coasters went to steel. I had forgotten what boneshakers those wooden coasters were! Meanwhile, the modern coasters featured 95-degree drops and breath-stealing loop-de-loops. Fun!
I also felt compelled to go to the "Family" show, wherein Dolly remembers her roots and tells how she became one of country music's biggest stars. Even though country music isn't my favorite, I was delighted that her brother and sister performed live in the show, as well as a few cousins and other relatives. It was a little hokey, but there was real talent there. Not every good singer chooses to live on a tour bus.
There was a craftsman's section with demonstrations by blacksmiths and glass blowers and wheelwrights. I like that kind of thing. And a working grist mill churned out some of the ingredients for the 25-pound apple pie they sell there. You heard me right. Fortunately, you can buy it by the slice.
So, Mark and I were meandering through Dollywood, taking our time because we could, and we happened upon an extra attraction. For $40, you could zip line over the park.
"I have always wanted to do that," I said.
The next thing I knew, Mark had bought me a ticket for the 3 p.m. group.
"Where's your ticket?" I asked.
"They only had one spot left. See ya!"
I took my place within the group. I quickly noticed that the group was made up of teenagers and sports buffs. The leaders led us to the top of the mountain (just like sledding, you have to walk up to go down) and had us sign the release form. I asked for a copy of it, to put in my pocket so the paramedics could find it and give it to Mark when I was lying at the bottom of the gorge in pieces, but they pointed out they didn't have a copy machine up there. The only one with a copy of the legal paperwork was them. How convenient.
Then the leaders (two strapping young college boys who did not yet have families and, therefore, could not possibly understand how vital it was that I lived) told us how to get into our harnesses. I felt like I was packing my own parachute. Oh wait, no parachutes.
Through some quirk of fate, or maybe because everyone else had taken one giant step backward, I ended up the first to go. I'm not afraid of heights at all, but I was not looking forward to stepping off a platform into the abyss. Doing that just seems stupid. But that's not the way they do it at Dollywood. At Dollywood, there's a set of stairs and, by the time you get to the last one, you're usually already in the air.
So there I was, zooming through the trees, looking down at the Ferris wheels and roller coasters and sky rides far below and trying to stretch out to clip the top branches with my toes.
When I landed on the platform, I was exhilarated and happy. Leaves were sticking to my socks, and I liked it.
That's when the guys told me there were three more lines to go.
So that's what I did on my summer vacation… and I lived to tell the tale.