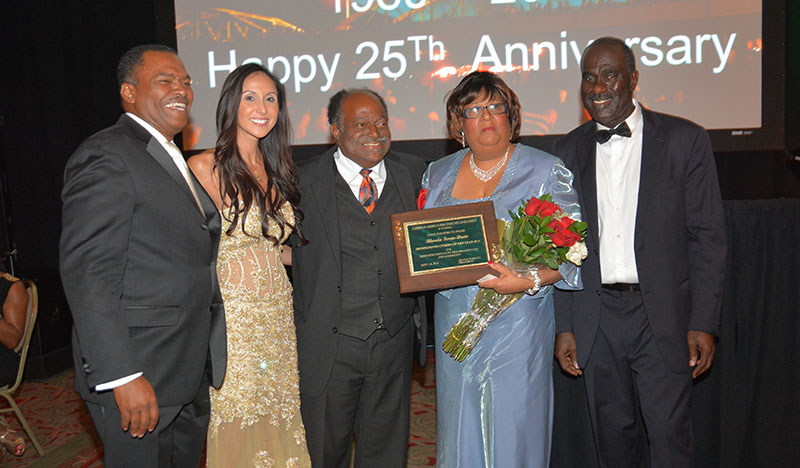 Caribbean-Americans for Community Involvement (CAFCI) celebrated its 25th annual Friendship Ball on Saturday, Sept. 20 in the Cohen Pavilion at the Raymond F. Kravis Center for the Performing Arts in West Palm Beach. More than 500 people were in attendance.
The event included a silent auction to benefit the Vivian A. Ferrin Memorial Scholarship Fund, and Rhonda Ferrin-Davis was honored with the 2014 CAFCI Outstanding Citizen Award.
The 2014 Friendship Ball celebrated 25 years of CAFCI's commitment to the community. The evening featured entertainment from "Queen of Reggae" Marcia Griffiths, and Andrea "Delcita" Wright served as master of ceremonies.
CAFCI is a nonprofit organization dedicated to improving and maintaining the quality of life in the community and enhancing overall cultural diversity. For more information, visit www.cafcipbc.org.