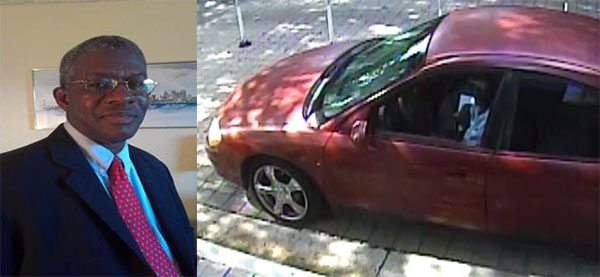 On Thursday, Aug. 14, Cleveland Smith was located near the intersection of Southern Blvd. and C Road in Loxahatchee Groves with severe burns to the legs and arms. A short distance away, Smith's red 2000 Ford Taurus was located, in flames.
On Aug. 30, Smith succumbed to his injuries. The Palm Beach County Sheriff's Office is seeking the public's assistance in figuring out what led up to Smith's death. If anyone has information regarding this incident, they are urged to call Crime Stoppers at (800) 458-TIPS.
ABOVE: Cleveland Smith and his vehicle.