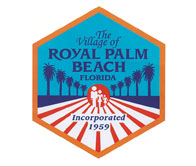 By Briana D'Andrea
The Royal Palm Beach Planning & Zoning Commission last week approved the voluntary annexation of an 88-acre parcel off Southern Blvd.
The land, located on the north and south side of Acme Road about a mile west of State Road 7, is made up of nine parcels, currently being used for single-family homes and an animal rescue facility.
The annexation request, which will reduce the size of an existing unincorporated enclave, was slated to be heard by the Royal Palm Beach Village Council on Thursday, Oct. 2.
Royal Palm Beach Development Review Coordinator Kevin Erwin said all the necessary paperwork for the Southern Boulevard Properties annexation had been filed and are in compliance with state statutes.
"Many of you may recall that this application, or a very similar one, was before you a few months back," Erwin told zoning commissioners at the Sept. 23 meeting. "They're adding an additional 5 acres, so they had to go back to step one through the process. They did get the consent from the new owner. Everything is in order according to state statute."
The zoning commission unanimously approved the annexation request.
In other business:
• The commissioners voted 5-0 to permit Dr. Randall Dugal to replace an existing roof at his Community Animal Hospital building located near Okeechobee Blvd. and Sparrow Drive.
"The applicant is seeking architectural approval in order to change out the tile roof. I believe it's barrel tile currently, and they are looking to do standing seam," Erwin said.
There are several adjacent buildings with both types of roofs. The new roof color is expected to be dove gray. "We've approved plenty of these, and I think they look much nicer than the actual tile," Chairman Richard Becher said.
• The commissioners also approved the repainting of existing stores and roofs and the replacement of awnings at the Crestwood Square shopping plaza. The plaza is at the northeast corner of Crestwood and Southern boulevards.
"The center has been before you a couple of times within the last 10 years to be repainted," Erwin said. "That is the request once again."
Metal awnings will be added in the archways along the plaza, and the teal fabric awnings at Duffy's Sports Grill will be replaced with a charcoal tweed awning. "It should be noted that part of the application is to paint the concrete barrel tile roof," Erwin added.
Changes to existing signs will be brought up for discussion in the future.
"I like the colors you're going to be repainting it. We will deal with the signs another time," Becher said.
Board Alternate June Perrin urged the property owner to keep up on maintenance. "I hope you continue to maintain this property as you seem to maintain all of your other properties," she said. "Don't forget to keep it up to date. We do like our properties looking nice at all times."
• At the meeting, Planning & Zoning Commissioner Barbara Powell announced her resignation after serving on the commission for more than five years.
"I think that since we have such a strong commission and strong alternates, it's time for one of us to move on, and I think that should be me," Powell said.
Although she submitted her resignation, Powell plans to continue her volunteer efforts in Royal Palm Beach.
"I just want to say how much I've appreciated the opportunity to work with staff," she said. "It has been a real experience for me, but I'm just looking to do something else now."
Other commissioners were sad to see Powell go.
"I'm sure going to miss working with you," Commissioner Michael Axelberd said.
Vice Chair Joseph Boyle asked whether the commission still could use Powell as a source for information when necessary. "Since I've been on the commission, the one thing I've always valued is your insight into water and drainage [issues] that are extremely technical, but extremely important," he said.
Powell stressed that she will not be going too far away.
"I think it's important in any capacity to serve and volunteer within the community, so I'm looking forward to other opportunities," she said.