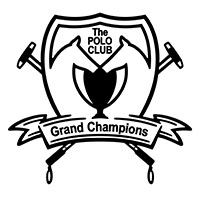 Officials at the Grand Champions Polo Club in Wellington are excited to present the USPA International Cup Tournament on Saturday, Nov. 29.
The opening ceremony takes place at 12:30 p.m., followed at 1 p.m. by the Carlos Gracida Memorial Legends of Polo match. Some of the best polo players in the world will be playing in the match to honor their late friend and polo legend Carlos Gracida, a longtime Wellington resident who died earlier this year.
"Carlos played in the match last year, and he played in it with a lot of players who made a huge impact on American polo," Grand Champions Polo Club owner Melissa Ganzi said. "This year, we decided to name the event after him and make it the inaugural Carlos Gracida Legends of Polo Memorial, and it will be played every year, from this point on, prior to our international tournament."
The plan to have Mexico come, Ganzi said, was made with Gracida.
"Many of his family members will be playing in the tournament. His son, Carlitos, will be playing for the United States team; his other son, Mariano, will be playing on the Mexican team. His nephew Julio will be on the Mexican team," she said.
At 3 p.m., Mexico, USA and Team USPA will compete in a round-robin tournament. A 20-goal championship game sanctioned by the United States Polo Association and the Mexican Polo Association, the round-robin promises to be a captivating, high-speed event.
This tournament serves as a pre-season game at the Grand Champions Polo Club.
"We think it's nice to host an international event in Wellington prior to the regular season, so there's a lot of excitement for the community," Ganzi said. "It's really an event that has a lot of the locals from Wellington come out and support polo."
Staged at the lush fields of the Grand Champions Polo Club, located at 13444 Southfields Road, the tournament will be an amazing show of both national and international talent, as horse and rider fly across the field during intense play.
Overlooking the fields will be a 120-foot tent with an assortment of treats for VIP Pavilion guests. Perfect Vodka and Onli beverages will be providing signature drinks for guests to enjoy while utilizing the pavilion's lounge area and patio. Later on in the afternoon, Ken-Rose Catering will bring steaming hot coffee and sweet treats.
VIP Corporate Sponsor packages include a table and six VIP Pavilion tickets for lounging in the pavilion and enjoying the game.
Some of the high-caliber sponsors for the tournament are Braman Audi of Palm Beach, Flight Options, Grand Champions Polo Club, the Museum of Polo & Hall of Fame, Onli Beverages, Perfect Vodka, the Jacobs family and the Wellington Preservation Coalition, and the United States Polo Association.
Private tailgating spots are available as part of the Signature Tailgate Package for an intimate viewing experience. Tailgaters are provided a parking spot, a 10-foot by 10-foot tent and a table with four chairs. Tailgating provides the perfect field-side view of the game, and spaces are pre-assigned.
General admission to the tournament is also available. Che Grill, located at the field side, will be cooking up delicious food and drinks near tented seating.
Tickets for the VIP Pavilion are $200 per person. The Grand Champions Tailgate package is $300 and includes admission for one car, a reserved space, a tent, and the table and chairs. General admission is $30 per person.
Proceeds benefit the Museum of Polo & Hall of Fame, an organization dedicated to preserving and promoting the sport of polo. The museum collects and preserves memorabilia and provides an educational avenue for exploring the history and tradition of polo.
Sponsorship for the VIP Pavilion is $1,500, which includes a table for six. To learn more about sponsorships, contact Maureen Gross at MaureenBGross@gmail.com or call (561) 714-0887.
To order tickets, call (561) 644-5050 or visit http://grandchampionspoloclub.ticketleap.com/theinternationalcup2014. To learn more about the Grand Champions Polo Club, visit www.grandchampionspoloclub.org.