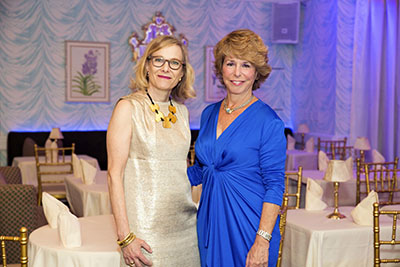 Supporters of the Lord's Place will gather for the fourth annual Cabaret Night at the Colony Hotel's Royal Room in Palm Beach to benefit the local nonprofit. The featured entertainers will be the legendary pop trio the Lettermen.
The gala evening will begin at 6:30 p.m. on Thursday, Feb. 5 with a poolside cocktail reception, followed by a dinner and the show at 7:30 p.m. The Lettermen will perform many of their hits, which have made them one of the most beloved pop music acts of all time.
Welcoming guests will be co-chairs Jamie Stern and Pamela McIver. Event patrons include Ruth and Ted Baum, Michele and Howard Kessler, Joan and Charles Lazarus, Pamela and Brian McIver, Joyce McLendon, Jamie Stern and Stephen Brown, and Anne and Bob Van Gieson.
All proceeds will benefit children's programming and services at the Lord's Place, which has been helping the homeless in Palm Beach County change their lives for more than 30 years. Tickets are $500 at the donor level and $750 for the patron level. For more information, call (561) 537-4645.
ABOVE: Event co-chairs Jamie Stern and Pamela McIver. Photo by Capehart Photography