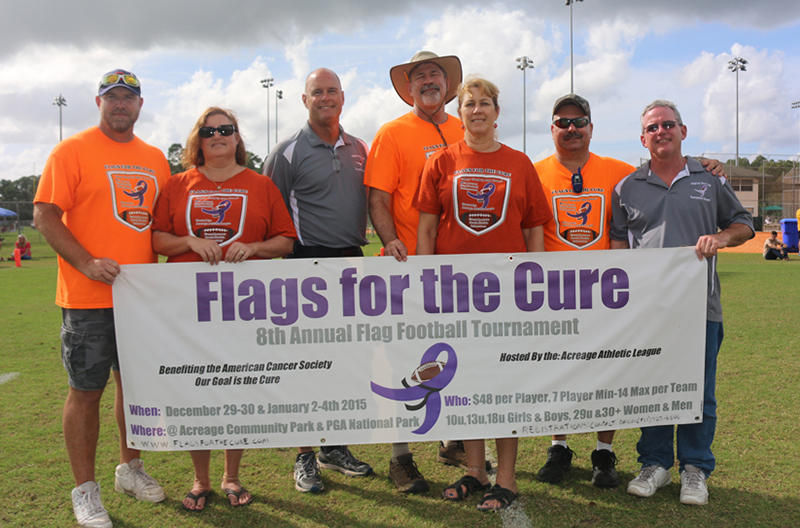 The 8th annual Flags for the Cure fundraiser was held over five days in late December and early January at Acreage Community Park, raising $30,000 for the event's beneficiary, the American Cancer Society. The event is a flag football tournament for players of all ages. This year, 550 players on 57 teams competed for championships in three male and four female age divisions.
The event's presenting sponsor was South Florida Labs, along with platinum sponsors Gator's Shack and the Acreage Landowners' Association Chili Fest.
The championships were claimed by the 13 and under girls team Crazy Pitches, the 13 and under boys team TD's, the 18 and under girls team Renegades, the 18 and under boys team Double D's, the 29 and under women's team Rack Pack, the open men's team Make it Happen, and the 30 and over women's team Tap that Pass.
The organization's 9th annual event is scheduled to run from Dec. 28, 2015 through Jan. 3, 2016. For more information, visit www.flagsforthecure.com.