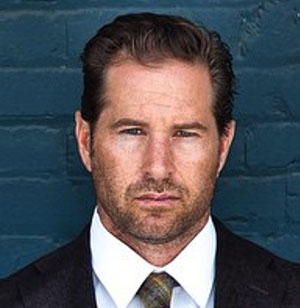 Polo season is off and running and will be highlighted by a special event, Polo for a Purpose, benefiting the Leukemia & Lymphoma Society of Palm Beach on Monday, Jan. 19.
The exciting event will be held at the International Polo Club. A sellout crowd of 250 guests will enjoy a delectable luncheon and exclusive silent auction followed by a riveting professional polo match featuring world-class players Brandon Phillips, Jeff Blake, Sugar Erskine, Mariano Gracida, Jeff Hall, Kris Kampsen, Chris Nevins and Nic Roldan. All money raised will go toward lifesaving blood cancer research and patient services.
The event is being chaired by P.J. Rizvi and Visse Wedell with Brandon Phillips as honorary chairman. Phillips is a blood cancer survivor diagnosed at age 14 with non-Hodgkin's lymphoma.
Others involved in the event have also been touched by blood cancers. "All the money in the world could not save my sister, Penny," P.J. Rizvi said. "But maybe the money we are raising from this event, along with your participation, could prevent another family from the tragedy and heartache we suffered."
Supporters of the event include Tesla of Boca Raton, which will be offering test drives the day of the event, Hadden Landscaping, the Rizvi-Blanchard family, Pegasus Builders, Equestrian Sports, Signature Tutoring, Peacock Farms, the Wedell Family Foundation, Heritage Farms, Visse Wedell for Douglas Elliman Realty, Insight Property Management, Meadowbrook Horse Transport, Heritage Farms, Marshall & Sterling Insurance, Miller & Associates and Catamount Farms Farrier Service.
The Leukemia & Lymphoma Society is the world's largest voluntary health organization dedicated to funding blood cancer research and providing education and patient services. For more information, call the Leukemia & Lymphoma Society at (561) 616-8682 or visit www.lls.org/pb.
ABOVE: Brandon Phillips