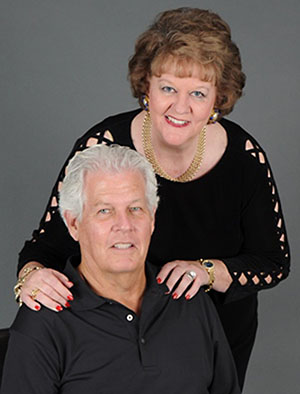 The West Palm Beach Antiques Festival is not just about antiques. Oh, you'll find things that grandma had, but now, more than ever, antiques are gaining popularity as decorative objects.
"It used to be that our aisles were filled just with collectors," said Kay Puchstein, who with her husband, Bill, owns the monthly show held at the South Florida Fairgrounds. "But now, we're seeing savvy consumers who recognize that vintage objects lend a unique touch to just about any décor."
"It's true. We're seeing shoppers taking home antique trunks to use with contemporary décor," Bill Puchstein added. "Why go shopping for accessories at a big-box retailer when you often can find one-of-a-kind objects for much less money at our show."
And it's not just grandma's antiques.
"It amazes me how designers are pairing mid-century pieces, like Lucite lamps, carts and magazine racks, with antiques, and they just look so natural together," Kay said.
The West Palm Beach Antiques Festival has expanded to include dealers in art, jewelry, couture clothing and accessories, as well as updated lighting and other accessories. There also are artisans on hand to help with glass, watch, jewelry and porcelain repair, as well as art restoration.
The shows, typically held the first weekend of the month, bring together 300 dealers from across the country.
The February Extravaganza, which will draw more than 1,000 vendors offering a range of objects priced from a few dollars to thousands of dollars, will be held during the weekend of Feb. 6-8.
"I tend to think of our shows as treasure hunts," Kay said. "And sometimes, the biggest treasure may be the lowest priced object at the show. You never know what you'll find."
Bill agreed. "I've been in this business nearly 40 years, and I'm always amazed at what I see at the shows," he said.
The show will be open from noon to 5 p.m. on Friday, Feb. 6, 9 a.m. to 5 p.m. on Saturday, Feb. 7 and 10 a.m. to 4:30 p.m. on Sunday, Feb. 8 at the South Florida Fairgrounds, located at 9067 Southern Blvd.
Future events are scheduled for March 6-8, April 3-5, May 1-3 and June 5-7. For information, visit www.wpbaf.com or call (941) 697-7475.
ABOVE: West Palm Beach Antiques Festival owners Bill and Kay Puchstein.