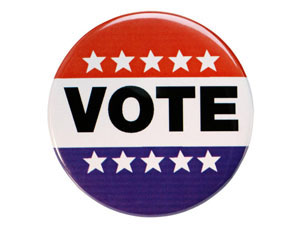 By Lynn Demarest
As the filing deadline came and went Tuesday at noon, Royal Palm Beach Village Councilman Fred Pinto found himself unopposed for a seventh two-year term, while Vice Mayor David Swift prepared to face two challengers — one a first-time candidate and the other a familiar foe.
Pinto brushed off a challenge in March 2013 by garnering twice as many votes as his challenger. Now, two years later, there are no comers at all.
"I'm fully appreciative," Pinto, 64, said of the easy win. "None of us is entitled to anything."
Pinto retains Seat 4. He said his top priority is overseeing the development of the former wastewater treatment plant property, west of H.L. Johnson Elementary School in the northwestern part of the village. Council members have accepted a $35 million bid from Lennar to purchase the land, but details of the new residential community remain to be ironed out, he said.
Pinto also wants to reduce the property tax rate, a common practice back when the village's tax base was growing. Pinto said rebounding property values might make it possible to lower the rate, now set at $1.92 for every $1,000 of taxable value.
Swift, the Seat 2 incumbent, said he wasn't sure why he had drawn two challengers.
"I'm not sure what the issue is," Swift said with a chuckle. "I guess they want to be on the council."
During the same March 2013 election in which Pinto handily prevailed, Swift likewise captured 63 percent of the vote to defeat three-term incumbent Martha Webster, a 68-year-old retiree who wants the seat back.
Webster thinks Swift, 70, who has served nearly continuously for more than two decades, has been on the council long enough. "It's time for David to sit back," she said.
During her five years on the council, Webster represented the village on the executive board of the Palm Beach County League of Cities, the Treasure Coast Regional Planning Council and the Palm Beach Metropolitan Planning Organization. She said she would work to acquire those roles again, should she win.
A year after losing to Swift, Webster finished third in a four-way race for mayor. She also announced, but then dropped, a run for Palm Beach County Commission.
Webster said she dropped out because of the candidacy of former Wellington Mayor Kathy Foster, whom Webster described as "one of the finest people I know." Foster lost the Democratic primary to Melissa McKinlay, who went on the win the seat.
Despite her sound defeat by Swift last time, Webster said she expects to do better this time because of endorsements from Mayor Matty Mattioli and former Palm Beach County Commissioner Jess Santamaria. Most of her endorsements two years ago, she said, came from outside the village, from people she had met at the League of Cities and other organizations.
If Webster wins, she will be the only woman on the council.
The other Swift challenger is Darrell Lange, a former member of the Royal Palm Beach Planning & Zoning Commission. He entered the race a day before the filing deadline.
A 50-year-old father of three boys — ages 11, 13 and 15 — Lange and his wife, Katherine, have lived in Royal Palm Beach for 14 years. He is assistant scoutmaster for Boy Scout Troop 111 and also has been active in the Youth Baseball Association of Royal Palm Beach, where he has coached 39 teams over a decade. He sat on the Planning & Zoning Commission from 2007 to 2013.
Born in Palm Beach County, Lange supervises construction project managers for the county government. He said he decided to run after talking with neighbors who urged him to file so voters would have a new choice. "I want to give the residents an alternative to a rematch," he said.
Lange said he was not encouraged to throw his hat in the ring by any of the village's known political players. "I'm totally a grassroots guy," he said.
Lange said he has been disappointed that Swift has not done a better job of letting residents know what's going on. "I thought he would be a little more transparent," he said, "but I haven't really seen that."
In particular, Lange said, the village should do a better job telling residents about land-use changes. The village does mail announcements about proposed zoning changes to residents within 300 feet of the property involved, but Lange noted that it does not post signs on the property itself, a customary practice of many other government bodies.
"I would like to reach out to the residents a little more," he said. "You'd be surprised at how many people are surprised at what the village does. They don't realize until that bulldozer is there, sometimes."
Swift said he was open to the idea of posting zoning signs on the affected property but that no one had suggested it. Lange said he has mentioned the idea to building department officials and also suggested it while he was on the zoning board.
Lange — whose behavior on the zoning board was described as "pretty caustic" by Webster — was one of the zoning board members Webster tried to remove in 2012 while she was the board's council liaison. Her attempts to appoint new members to the board ultimately prompted the other council members to remove her from the liaison position and replace her with Pinto.
Webster said she believes it is customary for council liaisons to choose board members, even if it means ejecting members who have volunteered for years. Swift said the volunteers should be treated with more respect and that, toward that end, the village is working to train existing zoning board members and has given the board access to a lawyer.
Lange vowed to eschew conflict if elected. "I'm not here to butt heads with anyone," he said.
Swift, a retired environmental scientist for the South Florida Water Management District, said that if residents like the way the village is being run, they should re-elect him.
His priorities for the coming term, should he win, include finding a way to establish an adult congregate living facility at Royal Palm Beach Commons Park. Several companies over the past 20 years have offered to establish an ACLF, Swift said, but each project, after being approved by the council, has morphed into standard apartments.
He also will continue his support for the completion of State Road 7 north to Northlake Blvd. Swift is a member of the Western Communities Council, which is the lead agency lobbying for the SR 7 extension.
Swift has lived in the village since 1978. He has been married for 45 years to his wife Nixie, and has two children and four grandchildren.
Election Day is Tuesday, March 10. All registered voters living in the village may participate.
The Town-Crier will host a televised candidates forum on Tuesday, Feb. 17 at 7 p.m. in the council chambers. The community is invited to attend. Written questions will be solicited from audience members.