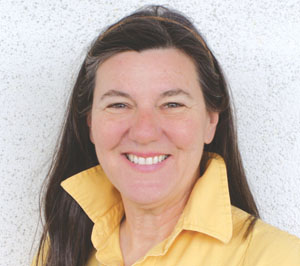 THE SONIC BOOMER
One of the things I like most about spending time in Kansas City is the Walt Disney connection. After all, he grew up here. I figure if I hang around the places he hung around, a little bit of his genius will seep into me. So far, it hasn't happened, but there are a lot of creative people here. And creativity is encouraged — with real money.
The city is famous for its record number of fountains, great sculpture and historic architecture. Hallmark Cards, based in Kansas City, is the largest employer of artists in the nation. Huge museums pay tribute to art and science, as well as the railroad, the Negro Baseball Leagues and World War I. Everything is applauded, then meticulously cataloged and filed for easy access by anyone wanting more information, either now or in the future. It makes you want to be tribute-worthy. It makes you want to try harder.
Recently, I read that Walt Disney's father bought paper routes for Walt and his brother, Roy, so they could earn some money when they were kids, and learn responsibility. I didn't know that's how paper routes operated — that they were a concession you had to purchase or, more correctly, rent. Maybe that was just in the old days, when a doorstep without a paper on it made the neighbors wonder what was wrong with the people inside the house. Why weren't they getting a paper? Couldn't they read or did they just not care? Hmm.
But anyway, the article I was reading outlined the very blocks of Walt's route — from 27th to 31st Streets between Prospect and Indiana Avenues. So on Sunday, when Mark asked what I wanted to do that day, I answered, "I want to drive from 27th to 31st Streets between Prospect and Indiana Avenues."
This is the kind of answer that makes him wonder if I've finally lost it. But I explained myself and off we went.
The 25-block route is located in what I would now call "downtown" but it may have been "the suburbs" back then. There are nice two-story homes, many of them made of stone or brick, each set back from the road and each with an ample backyard. I imagine a young boy would have to have a pretty good throwing arm to get the papers on the porches, yet it wasn't impossible. And the route wasn't too sprawling, although I imagine it could be considered such in bad weather. Yup, I could see Walt doing this.
I could also see plenty of time for a mind to roll on while doing it. Plenty of time to get a glimpse into how people live, how leaves look on the trees, how the sky looks at various times of year — all kinds of details that could be used later on to bring realism to cartoons, feature films and TV shows. After Walt graduated high school, and moved on from his paper route, he joined the staff of the Kansas City Star for real, as a cartoonist. Unfortunately, he was fired for not being creative enough. Can you imagine? Tough crowd.
But that kind of unfair rejection is what often spurs a person on to greatness. That's when Walt decided to open his own studio and create "Laugh-O-Grams." That's where he kept Mortimer, a caged pet mouse, ultimately the inspiration for Mickey Mouse.
The building is still there, on the second floor of an old brick building at Forest Avenue and 31st Street. It has fallen into disrepair and is not in a great neighborhood, but at least it was saved, if not celebrated. In due time, I hope it will be.
I didn't get out of the car for that building, but I leaned toward it as we drove by, hoping to absorb the genius. I'll let you know if anything happens.