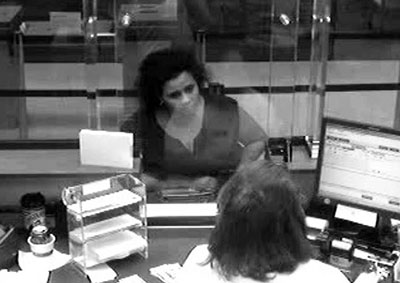 The Palm Beach County Sheriff's Office is seeking the public's help in identifying a woman who entered a Wells Fargo bank branch on Okeechobee Blvd. in Royal Palm Beach and cashed a $2,000 check using a stolen driver's license.
The victim reported that her personal items were taken during a vehicle burglary in December 2014 in Miami-Dade County. Since that time, she has been the victim of fraudulent check withdraws in Palm Beach County. The most recent transaction was captured on surveillance video in Royal Palm Beach.
Anyone with information about the woman is urged to contact Crime Stoppers at (800) 458-TIPS.