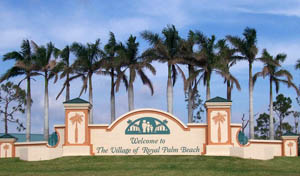 Sharon Brannon, principal of the Renaissance Charter School at Palms West gave a presentation to the Royal Palm Beach Education Advisory Board on Monday regarding the programs offered there. She was joined by school staff, parents and students.
Renaissance Charter School at Palms West, located at the corner of Crestwood and Southern boulevards, opened in August 2013. The school is run by Charter Schools USA, which was founded in 1997 as one of the first charter-school management companies in the country. It now runs 58 schools in seven states.
Brannon featured the school's AICE (Advanced International Certificate of Education) program, designed to prepare its students for the high school AICE program.
"When they get there, we are going to make sure they are ready," Brannon said. "We began this year with that program in the third-grade classes up to the seventh. It was so successful this year that next year we are going to expand it to our second grade through the eighth, so we hope that someday we will have an entire Cambridge program that will prepare students for the AICE program at the high school level, because we know that Royal Palm Beach High School has that program there."
Coordinator Kathy Colbert said the Cambridge program began at the University of Cambridge in the United Kingdom.
"Our program is basically developed from that university and, in particular, their examination program," Colbert said, pointing out that Cambridge lessons are used in more than 10,000 schools around the world and is the world's largest provider of international education programs and qualifications for 5- to 19-year-olds.
The Renaissance Charter School at Palms West is the only elementary school in Palm Beach County that offers a Cambridge program, she said. "The Cambridge program prepares our students for life, helping them develop an informed curiosity and a lasting passion for learning," Colbert said.
The school currently offers Cambridge courses in language arts and science for grades three through seven.
Students who remain in the program have an opportunity to eventually earn college credit for high school courses, and it prepares students for participation in high school Cambridge programs such as the AICE program at Royal Palm Beach High School. They will also be eligible for the Florida Bright Scholars program.
"The focus is there to promote higher learning and promote higher education and to motivate students to go on to college and be successful and have career goals," Colbert said.
She pointed out that Cambridge alumni include John Harvard, one of the founders of Harvard University; physicist and mathematician Sir Isaac Newton; author Michael Crichton; and Prince Charles, heir to the throne of England. Cambridge alumni include at least nine kings and queens and other royalty, she said.
Students joined in the presentation, saying they liked the Cambridge program because it includes watching movies and discussing symbolism, planting seeds and studying their growth, studying anatomy using a human skeleton at the school, and taking field trips, including to Florida Atlantic University. The Cambridge computer program prepares students for testing and advancement to the next grade.
Colbert said the FAU tours include presentations by the admissions department to explain the applications process, setting career goals and the different departments at the university.
Parents also commented on why they chose to send their children to the school.
Melissa Haber said she was skeptical of the school at first but came to like the open atmosphere that encourages her son to try new ideas.
"What I like about it is they make the students think outside the box," Haber said. "It's not your average gifted program where it's just higher learning. He comes home with different ideas. Sometimes it's off-the-wall ideas that teachers sometimes dismiss. They embrace it and let them go with it."
She said the school gets them involved with different cultures, such as having them bring in different foods and embracing different backgrounds. "The school is amazing, and he's had no behavioral problems because he's so engulfed in doing this program," Haber said. "I've been very proud of him."
Marguerite Charles said her daughter now enjoys going to school, but she was apprehensive beforehand.
"She's not bored anymore," Charles said. "She used to be coming home not comfortable going back to school, but ever since the program, they keep her engaged.. She is focused; it challenges her every day."
Brannon noted that the Cambridge program is not just a gifted program but is for all children and focuses on inquiry and project-based learning.
"It allows them to explore and learn about things," she said. "We encourage creativity and curiosity, and I think you can see that it does develop great learners and people who want to advance."
She said that about 30 percent of the students are in the Cambridge program and that it will expand as they train more teachers.
More information about the Cambridge program is available at www.cie.org.uk.