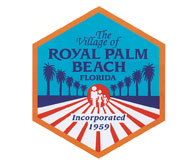 They avoided using the word "drone," but the Royal Palm Beach Village Council approved a resolution last week authorizing village staff to pursue a certificate of authority from the Federal Aviation Agency to use an "unmanned aerial system" to conduct village business.
Councilman Jeff Hmara had the item pulled from the consent agenda at the April 2 meeting and asked Village Manager Ray Liggins how the aerial system will be used.
Liggins said a number of uses have been identified, including up-to-date aerial maps of village projects.
"The main purpose that we have identified in that application is village construction projects and infrastructure," he said. "We routinely take timely pictures of our construction projects on a scheduled period of time, whether it be two weeks or every month depending on the project, from the same angle."
Other uses include taking imagery for village studies.
"An example of that could be the canals," Liggins said. "We do a lot of in-depth surveys of our canals, and the depth and the sonar work that we have done on that. This will give us another tool in looking at that from a bird's-eye view."
He said an unmanned aerial system could also be used for promotional activities, using it at events and making the images available on the village's web site and TV channel.
Another use that has been discussed is collecting data for emergency management purposes.
"It is a good tool to use for seeing what our damage is, and seeing it from an angle that we otherwise couldn't see in the past," Liggins said.
Hmara said he thought that the use of the unmanned aerial technology fit nicely with what he had heard at the March 25 Palm Beach County League of Cities meeting on new technology.
"I'm particularly interested in seeing what we can do with it to monitor the condition of our canals," he said. "As much fun as it is to get in a boat and ride for three hours to check on the condition, it appears to be a lot more efficient and something that can be done on a more frequent basis from an airborne platform. I can see where the information would be a lot more useful for the contractor as well."
Vice Mayor Richard Valuntas said he was concerned about some of the potential uses.
"This isn't going to be a tool that could be used for code enforcement or anything like that, correct?" Valuntas asked. "Such as looking in people's back yards to check fences and pools and things like that?"
Village Attorney Jennifer Ashton said that use would not be permitted.
"We're still bound by all the rules," Ashton said. "The answer is no, they're not going to be able to do that."
According to the staff report, the village uses aerial photos and its GIS system on a daily basis for planning, site layouts, change detection and other uses. While the current set of aerial photos is useful, they are taken only every other year and become outdated. The use of an unmanned aerial system would allow the village to acquire up-to-date aerial photos and video of village-owned lands and public rights of way at almost any time.
Other new technologies Hmara heard at the League of Cities meeting, in a presentation by Mike Taylor with the Florida League of Cities titled "Cities of Tomorrow Today," included 3D printing for manufacturing equipment parts that are obsolete, driverless cars for the disabled and handicapped, and the use of robotics.