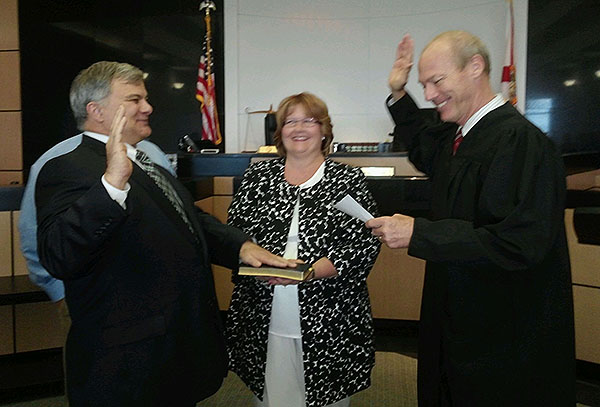 Howard K. Coates was invested as a judge of the 15th Judicial Circuit Court on Friday, May 8 at the Palm Beach County Courthouse.
An attorney and former Wellington Councilman, Coates was named as a judge by Gov. Rick Scott in December.
Coates' family and well wishers filled Courtroom 11B to view the investiture. His daughter Cameron delivered the invocation, while daughter Kelsey said the Pledge of Allegiance.
Chief Judge Jeffrey J. Colbath administered the Oath of Office before Florida Bar Board of Governors representative Michelle R. Suskauer presented Coates with a bible. Then his sons Colby and Colton assisted with the enrobing.
A reception was held afterward in the Historic 1916 Palm Beach County Courthouse.