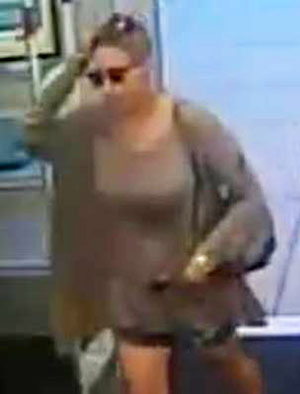 The Palm Beach County Sheriff's Office is seeking the public's help in finding a woman wanted for using stolen credit cards at a Walgreens store in Royal Palm Beach.
This incident occurred on April 24 at 7:45 p.m. at the Walgreens on Okeechobee Blvd. in Royal Palm Beach. The woman was captured on surveillance video using credit cards stolen from a vehicle burglary one hour earlier.
If you have information regarding this individual, call Crime Stoppers at (800) 458-TIPS.