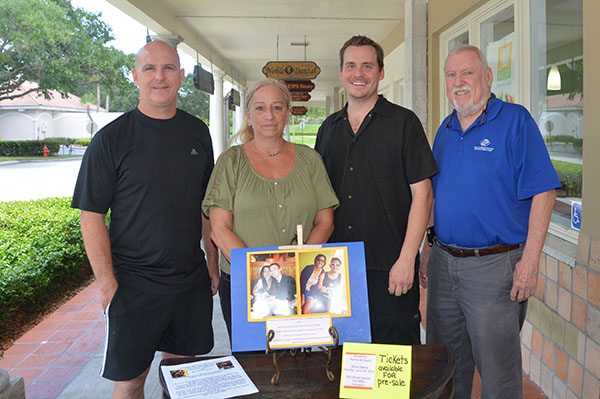 Short Stacks restaurant in Wellington will host a fundraising benefit Sunday, June 28 from 3 to 5 p.m. to raise funds for Alanna Rizzo and Dustin Moore-Gerasimchik, two of five of Short Stacks employees who were involved in a severe car accident on Friday, June 12 in Royal Palm Beach.
Rizzo and Moore-Gerasimchik were flown by Trauma Hawk to St. Mary's Medical Center. Mike Fix, Rizzo's boyfriend, died at the scene. Christine and Brian Genduso were taken to Palms West Hospital with minor injuries.
Rizzo is in critical condition and currently is in a medically induced coma in order to reduce brain swelling. Moore-Gerasimchik recently had a second surgery to reconstruct his arm. He has been transferred to Wellington Regional Medical Center.
The event will feature raffles, auctions, a 50/50 drawing and more, along with a barbecue dinner at a cost of $20 per person. All proceeds will go to Rizzo and Moore-Gerasimchik to help pay medical bills.
"Every one of them has shown up on time and given 120 percent at their young age," Short Stacks owner Mike Foley said. "It's hard to find responsible kids like that."
Short Stacks is located in the Town Square shopping plaza at the corner of Forest Hill and South Shore boulevards. For more information, or to donate raffle prizes or money, call Joanne Garafine or Lori Conti at (561) 422-9898, or Ed Portman at (561) 602-4409.
ABOVE: Short Stacks owner Mike Foley, assistant manager Lori Conti and kitchen manager Robert Gooding with fundraiser volunteer Ed Portman.