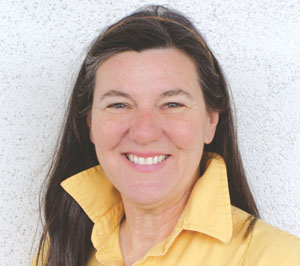 THE SONIC BOOMER
I hope you've done your Father's Day shopping because this Sunday is the big day.
I used to have trouble finding gifts for the men in my life because it seemed that anything they'd like had a motor in it — and motors are expensive. But then I realized that I was shopping in the wrong stores. I was shopping in stores where the merchandise is geared primarily to women. Sure, I could get him a shirt or a tie or a set of barbecue tools, but to be really successful in my quest, I had to think inside the box — the big box.
Big box stores that have a good supply of merchandise for men are stores like Bass Pro Shops, Dick's Sporting Goods, Gander Mountain, Sports Authority and La-Z-Boy. These are stores that I do not frequent on a regular basis. But my uncle recently took me to see what I believe to be the flagship store of Bass Pro Shops.
Hole. E. Cow.
In the first place, you walk in to a lobby that rivals that of Disney's Wilderness Lodge. You look up… and up… and up. At Bass, there are mountainous shelves built into the lobby where huge taxidermy elk and bears stare back. People bring their kids there as if it's a museum.
There's a three-story stone fireplace off to one side (next to the restaurant) where shoppers can snuggle down into massive leather furniture and get to know one another. It's a natural gathering spot and, while we were there, a group of Russian teens "on holiday" had the floor.
In addition to the restaurant, there's a snack bar where you can pick up some fudge or roasted nuts to munch as you shop. Or you can tour the National Rifle Association's National Sporting Arms Museum.
I was completely out of my comfort zone. I was even out of my dad's comfort zone.
But off to one side was a fishing area, and I thought I could handle that.
Maybe not. There were racks of poles overhead, bins of fishing flies, all kinds of wader gear. The room took "teach a man to fish…" to a whole new level. My remark to the salesman about how economical it would be to simply go to the supermarket and buy a fish was not appreciated. I left the area and accidentally found myself in the ammo section.
Here's what I know about ammunition — it goes into guns. That is the total extent of my knowledge. I am also rightfully intimidated by bullets of any kind. So, I turned my attention to the shoppers instead — men (and some women) who, in earnest, were purchasing ammunition to fit into their guns. I tried to convince myself that everyone was there because deer-hunting season was about to start. (Whether it was or not, I have no clue.) Then I tried to gauge the common sense of each shopper.
Then I stopped. How would I feel if these people assessed those at the Macy's make-up counter the same way? After all, cosmetics are an ammo of sorts.
I got back to the business of finding a Father's Day gift for my dad. It didn't take me long. You know what he's getting? Fudge.