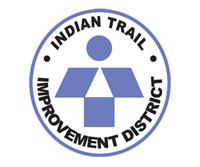 Indian Trail Improvement District President Carol Jacobs warned residents last week that Palm Beach County code enforcers have been out in The Acreage citing residents for infractions.
"I want to let everybody know," she said. "Palm Beach County is out in force with their code enforcement. All of a sudden, after 20 years, they decided they want a lot of money from Indian Trail residents. They're going basically house-to-house down the streets."
Jacobs made her comments during the Wednesday, July 22 meeting of the ITID Board of Supervisors, which saw nearly all agenda items postponed until a future meeting.
"They hit me, which is fine; I've got the money," she said. "But years ago when we built everything, my husband went down to make sure, and they said, 'We don't care what you do out there. Do whatever you want.' To me, all these years you don't come out and inspect code violations, and you're going to pick now, after the recession, the cancer cluster and all that?"
Jacobs noted that one of her friends was told she had to paint her house and faced daily fines if she did not comply.
"I want everyone to be aware that they're out looking and they're not just picking on certain people, they're picking on everybody," she said. "That's a lot of money that they're going to get from all the permits. They didn't seem to care a few years ago, but now they care."
Jacobs said she also wanted ITID staff to look into a county hydrant by one of the schools that was releasing chlorine-treated water into the canals and wetlands, and added that Supervisor Jennifer Hager had been threatened with a $500 fine for riding her horse in a wetland area.
"We need to start getting hard on Palm Beach County," Jacobs said. "If they're going to be hard on us, we need to get hard right back… We are an elected board, and we have more power than we're using. We need to start using it."
Jacobs added that she wanted to review the conditions of the county's use of easements to run water lines that were approved in a contract in 2007.
During the meeting, the ITID board postponed all items on the agenda except supervisor comments and public comments, and approval of disbursements. The change was made at Jacobs' request and carried unanimously. The board does not have a meeting scheduled for August, so the items will be moved to the September meeting.
Items for approval included a permit to let the Seminole Improvement District reroute a sewer line from Western Pines Middle School and Golden Grove Elementary School to a county forced main at 140th Avenue North, away from the current sewer plant, which is scheduled to be decommissioned soon.
Also on the agenda was a review of the district's road surface stabilization policy and consideration of the disposition of surplus real property and easements.
During public comment, resident Anne Kuhl said she had been reviewing recent legislation that had been approved, which included a $2 million Acreage drainage project involving the Seminole Improvement District and the Loxahatchee River Restoration Project that includes routing water through The Acreage.
"Seminole is connecting to Indian Trail," Kuhl said. "I've sat at all these meetings and I haven't heard anything about us agreeing to any kind of project with the Seminole Improvement District to connect, and I'm just wondering how does this governor get to sign such a bill? Has anyone on this board or staff been working on this with the Seminole Improvement District? I just find this highly irregular, and I think it should be made known to the governor that we're not involved in this."
Kuhl added that it appears that the state expects taxpayers to pick up an additional $13 million to pay for the project.
ITID Engineer Jay Foy explained that the Seminole Improvement District went through the state to ask for financing for a plan that they said was for a public benefit.
"It was to take water from their district and put it in the M Canal, which eventually gets to the Loxahatchee River's northwest portion," Foy said, adding that part of the Minto approval was that it had to give up one inch of its 2-inch-per-day drainage rights."
Foy said he hopes that the project will help drainage in The Acreage.
"It's one inch for them, 0.18 inches for us," Foy said. "It did not specify Indian Trail, but we will be working with them to make that ours. It's a lot of water, even though it's only 18 percent of what we need. We shouldn't be thumbing our nose at it."
Foy said that the Seminole Improvement District is asking for the total funding, although it might come from other sources in addition to the state, and added that ITID has the infrastructure in place to participate in the project.
"They did not consult me about going to the state for funding," he said. "If we do have to build a structure, and if you agree to it, then possibly we could also get state funding… but we have not committed to anything."
Supervisor Michelle Damone made a motion for Foy and ITID's legal staff to ask Minto, which now controls the Seminole Improvement District, about the details of the plan, and possibly make a presentation to the board, which carried unanimously.