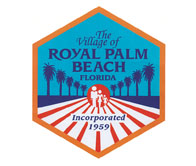 By Paul L. Gaba
The sale of Royal Palm Beach's former wastewater treatment plant property will proceed as planned, Village Manager Ray Liggins told the Town-Crier on Wednesday, July 15.
The $35 million sale of the 154-acre property at the north end of Crestwood Blvd. was approved by the Royal Palm Beach Village Council in February, but had to go through several studies by purchaser Lennar Homes, including a traffic study and an analysis of cleaning up an old shooting range.
Liggins said Lennar met a Monday, July 13 deadline to submit a "notice to proceed" with the sale to the village, and that the sale's "due diligence period" is now over.
"The next step is they have to close on the property, either within 10 days after site plan approval or by Dec. 31, whichever is first," Liggins said.
Lennar has paid the village two deposits totaling $597,000 so far.
As part of the site plan approval, representatives from Lennar will meet with village staff and put together a concept of what it intends to build on the property. After that is completed, the proposal will go before the Royal Palm Beach Planning & Zoning Commission, and then to the council for final approval.
Liggins said the village's goal is to have things finalized for council approval by its Nov. 19 meeting, and close within 10 days of that date.
According to the village's proposed 2015-16 annual budget, $5.5 million of the capital improvement fund — of which nearly half was dedicated to major road resurfacing projects in 2016 — is to come from the property sale.