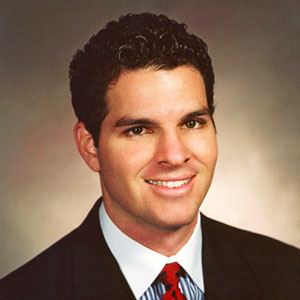 Palm Beach County's lobbying staff gave a final update on the recent legislative sessions Tuesday, described as one of the most unpredictable sessions in decades.
"We did see some disappointments in some of the governor's vetoes," said Legislative Affairs Director Todd Bonlarron, adding that they also achieved some things to be proud of.
"In the 21 sessions I've been working in Tallahassee, this past year's was probably one of the more interesting and unpredictable that I've ever been around. It was a very difficult one to try to gauge where things were going to be," Bonlarron said. "You had a House of Representatives that was very committed to issues such as water, environmental issues and pushing that through, but not so committed to healthcare issues like the expansion of Medicaid. Because of that, you set up a battle between the House of Representatives and Florida State Senate. The governor became involved, and politics got ugly."
The House of Representatives adjourned three days early, causing many bills to die, which he said was good in some ways. "Sometimes, a lot of bad things happen in the last three days of the session," Bonlarron said. "Overall, we were able to regroup, come back and do some good things in the budget."
Lobbyist Candice Ericks said they accomplished some important healthcare legislation, including a $3 million increase for PACE, which enables seniors to live independently at home for as long as possible through a full complement of senior care services. The additional funding will enable another 156 slots, she said.
Also, $10 million was allocated for the Childnet foster care program. "Palm Beach has already received $5 million for the last fiscal year and will continue to receive money going into this year," she said.
Another $16.1 million was allocated for child welfare case management workers, and $575,000 was allocated for the Jerome Golden Center for Behavioral Health Services in Belle Glade. "Last year, we secured $200,000, so it was a significant increase," Ericks said.
Commissioner Hal Valeche asked about healthcare expansion issues that arose during the session and how it relates to Obamacare.
"I think the two are very tightly linked, and I think that was why the House of Representatives and the governor dug their heels in," Valeche said. "I've just read news accounts of it, and I would like to understand more fully."
Bonlarron said it remains a very complicated issue.
"Obamacare, obviously, covers a lot of lower-income individuals who were not receiving healthcare. What exists in Florida today is a gap of what people have described as… about 800,000 people who don't meet those minimum requirements in terms of their income, and so some of them were left uncovered," he said. "The expansion of Medicaid would allow, potentially, for some of those individuals to be covered. The problem is that the legislature didn't want to do an expansion now and run the risk of federal dollars not being there in the out years, and then the state having to potentially fund that program to continue covering some of those individuals and families going forward."
Commissioner Paulette Burdick noted that the governor vetoed more than $9 million that would have been used to leverage additional funding for private healthcare organizations in the county, including the Palm Beach County Medical Society's Project Access, where local doctors provide free medical services, the Caridad Center in Boynton Beach, the Community Health Center in West Palm Beach and the Mission Clinic in Palm Springs.
"In my opinion, the governor has some misplaced priorities," Burdick said. "We talk a lot about private/public partnerships. The governor and members of Tallahassee didn't like affordable healthcare. Here was an opportunity to leverage public and private dollars to really serve the needs of people who really cannot afford healthcare."
The county also received more than $235 million for road projects in the FDOT work plan.
Bonlarron said this was supposedly the "year of water" in Tallahassee with the passage of Amendment 1, but it didn't exactly work out that way.
Edgar Fernandez explained that the legislature decided to analyze that language and eliminated trust funds and moved projects that they deemed fundable through Amendment 1.
"What happened was the session ended and the debate ended quickly, and they were trying to tie some of the policy language with the funding. During the special session, you'll see some small special projects were vetoed throughout the state," Fernandez said. "They were hoping to have policy in place to fund their bigger projects. They were very adamant about not buying land at this time. The analysis said they needed to do a better job at management. They budgeted more than $50 million for land management. They did increase the money for land purchase more than they did at the beginning of the regular session. The debate is not going to end. The environmental groups have decided to file a lawsuit on the interpretation of the law."
Chris Petit with Palm Beach County Water Utilities said the county received a little more than $73 million out of the general fund for water projects, including a Seminole Improvement District drainage project for an alternative water supply, a water quality project, and several utility and beach restoration and monitoring projects. Everglades restoration received more than $82 million.
A total of 32 county organizations received about $1.2 million in cultural and museum grants, and another $2.7 million was distributed to eight cultural facilities grants. "We continue to build on our successes last year in that area," Bonlarron said.
On the down side, a little more than $12 million specifically for Palm Beach County was vetoed by the governor.
"There are always issues we would like to have seen funded, particularly some of our parties in the Glades, with our water pipes and some of the road projects," he said.
Sober homes legislation finally passed, according to Shawn Pittman of the Pittman Law Group.
"This is an issue we have been dealing with here for a long time," Pittman said. "We've been able to do something that even the feds haven't been able to do, and that is pass reasonable legislation to deal with this issue."
Commissioner Melissa McKinlay, formerly with the county's Legislative Affairs Department, said it was hard for her to not be part of the county's legislative team for the first year.
"You guys have been like family to me for many years," McKinlay said. "I want to thank you all for letting me tag along as much as I was able to in Tallahassee this year."
ABOVE: Legislative Affairs Director Todd Bonlarron.