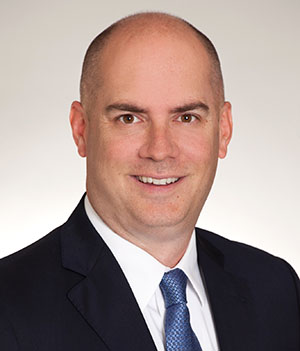 Attorney Michael Drahos, a member of Wellington's Planning, Zoning & Adjustment Board, has filed to run for Seat 1 on the Wellington Village Council.
Seat 1, currently held by Vice Mayor John Greene, is one of four seats up for election on March 15, 2016.
"I have spent a majority of my lifetime in Wellington, and my wife and I feel very fortunate to have the opportunity to raise our family here," Drahos said. "I am running for a seat on the village council to restore civility and help bring a unified vision to the council for moving our village forward."
Drahos and his family moved to Wellington in 1986, when Drahos was nine years old. He attended Wellington public schools, including Wellington Elementary School, Wellington Landings Middle School and Wellington High School.
Growing up, Drahos participated in Wellington's baseball, basketball and soccer leagues, and spent his summers at the Wellington Boys & Girls Club. During high school, he was head coach for two 4/5-year-old t-ball teams, as well as a 7/8-year-old Little League team.
Drahos has a bachelor's degree in English from Florida State University and a law degree with honors from Nova Southeastern University.
Drahos and his wife Nathalie have two daughters, eight-year-old Julia and five-year-old Sophia.
Active in the community, Drahos served on the Wellington Education Committee from 2008-10 and is currently serving his fifth year on the Planning, Zoning & Adjustment Board.
As a member of the zoning board, Drahos has advocated for responsible growth of the equestrian industry, while also speaking out against recent development efforts to bring new, large-scale rental apartments to Wellington.
In 2012, Drahos led a task force, in coordination with village staff and local community leaders, that re-wrote outdated regulations in an effort to help businesses within the interior of Wellington remain competitive.
Recognizing a leadership void in the community among his demographic, Drahos founded the Young Professionals of Wellington in 2012 and served as the group's inaugural president. Since 2012, the nonprofit group has raised close to $40,000 for local Wellington charities and hosts public functions aimed at increasing community awareness and promoting the social and economic interests of the town.
Drahos is a senior shareholder at the law firm Fowler White Burnett PA. He has been named a "Rising Star" in the 2012, 2013, 2014 and 2015 editions of Florida Super Lawyers Magazine and has achieved an AV Preeminent peer review rating from Martindale-Hubbell, which is awarded to less than five percent of attorneys nationwide.
"As your village councilman, I will continue looking for ways to improve our village and be a strong advocate for our community," Drahos said. "I will be Wellington's homegrown leader."