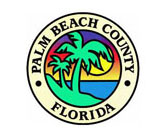 Would-be developers in the western communities are in a race to see who gets the remaining allocation of traffic in the area, Palm Beach County Engineer George Webb told the Town-Crier this week.
Last year, Minto West got county approval for a rezoning allowing 4,436 homes. Meanwhile, GL Homes, which owns property to the west of The Acreage, is attempting to alter the Agricultural Enclave Act to apply it to that development as well. Avenir, a 7,600-home development planned between Northlake Blvd. and the Beeline Highway in Palm Beach Gardens, is also in the application process.
The GL Homes plan calls for 4,900 homes in a predominantly residential community, with only about 250,000 square feet of commercial space, meaning most of the residents would be commuting to shop and work.
The 2016 legislative session begins in January, and GL Homes, which submitted its rezoning application on July 15, is scheduled to go before the Palm Beach County Commission on Jan. 8, 2016.
"Next year's session is advanced this year," Webb said. "I don't know how that will work out. We're not agreeing to resolve it because they're on the normal comp-plan process."
Under the new proportional share concurrency policy established by the state several years ago, a developer is only required to contribute the amount of impact that the development will have on roadways and other infrastructure, which Webb believes will hobble the whole process and leave the western communities in a gigantic traffic jam from a lack of infrastructure.
"We're doing an exercise where we're establishing future projects that for all intents and purposes probably will never, even if we have the money, be built," he said. "My guys have come to me and said, 'All right, boss, we've got people saying there needs to be 12 lanes on Northlake Blvd. to meet the level of service standard through the catchment area.' Do you want me to build two six-lane roads, one on top of the other?"
In essence, Webb said, the traffic solutions are just not feasible.
"There's no room to widen it to 12 lanes because of the city restrictions on the drinking water supply, but the calculations that we're going through [says that] providing 12 lanes in this corridor will cost $40 million, and GL needs 10 percent of that capacity, so GL will make a contribution of $4 million to proportionate share. The $4 million is great, but exactly what does it get spent on?"
Webb said it would be different if the developer was contributing a portion of money toward a doable project.
"It's going to be up to government to figure out when and how to come up with the other 80 percent," he said.
Despite all the complaints about Minto West, Webb said the traffic plan for the mixed-use development of 4,436 homes and about 2.1 million square feet of offices and retail was somewhat realistic.
"That was the point I was trying to make to the board. I said there are some improvements that they are contributing to that still could be built, but even then, there is not going to be sufficient capacity for these other guys behind them," he said. "They're going to need even bigger improvements, and we're not seeing how they're necessarily feasible."
Webb said that even if the road improvements were possible, the question would still remain where the rest of the money will come from.
"I really need 12 lanes to move traffic, but I'm only going to be able to afford 10, so the traffic that would be using those additional two lanes is just going to be congested in 10," he said. "I don't need, and won't be looking for money to build 12 because it's not feasible."
Even if roadway easements were available for improvement, Webb said that under the proportionate share policy, the improvements would always be behind, and the contributions from developers would always come up short.
"As The Acreage builds out, we'll be collecting impact fees from future building permits out there, but that's not a lot of money," he said. "You're looking at a situation where you're going to have many more residents, many more drivers. The people out in The Acreage are all of a sudden saying, 'Why am I stuck in all of this traffic? It takes me an hour to get anywhere,' and it's like, 'Who do I blame and who's going to do something about it?'"
He noted that Minto West is absorbing 100 percent of the cost of improvements to Seminole Pratt Whitney Road.
"They are doing that improvement at whatever it costs," he said. "They're not asking us for money, and all the other proportional share obligations under the development order still have to be made in the future."
Webb said he pointed out to the Palm Beach County Commission that Minto West was contributing what he considered its fair share, but the other developments, including GL Homes and Avenir, were waiting for approval.
"How do you want to carve up the capacity that we believe is feasible out in this area?" he asked. "Who do you want to give it to? You can give it all to the first guy, you could divide it up equally, but you would have had to cut back Minto substantially. We were offering various concepts and approaches, and the board bought into, in essence, if you give Minto what they're looking for, they're going to take up pretty much the reasonable capacity that we see in the future, which leaves really nothing for the other two parcels."
Webb said one of Minto West's pitches was that it was going to internalize a proportion of the traffic with its 2.1 million square feet of non-residential space, and the discussion county staff will have with GL Homes is regarding limited commercial space of about 250,000 square feet.
"Their project is almost 100 percent residential," he said. "For their 10,000 people, that is, in effect, two shopping centers, and they're not big."
He said GL Homes is currently contending that most of their traffic will go to Minto West.
"We're saying, 'I don't think so,'" Webb said. "That will be a discussion point as they submit and we review their traffic study."
He added that smaller roads in the vicinity will also be affected, including by Avenir.
"Avenir has given us a more detailed traffic study than we have seen from [GL Homes] so far," he said. "We hear they are being worked on, but they have not hit our desk. That's why you don't see them posted on our web site yet."
He said county staff considers Avenir's planned north-south connection from the Beeline Highway to Northlake Blvd. a key element, because it will be an alternative to a planned connection of Seminole Pratt Whitney Road to the Beeline Highway, which has turned into an engineering nightmare with the railroad track there.
"Having that, we would be dropping any plans for Seminole Pratt," he said. "That would assure that there is another way in and out of The Acreage."
Webb said the applicants would be in a race for traffic study approval.
"The traffic studies that we have seen from Avenir and GL, each traffic study does not currently contain the others' traffic," he said. "Whichever one gets the first approval makes the other traffic study invalid."