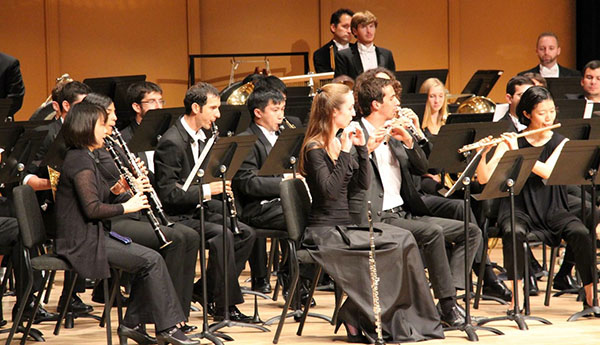 Kathi Kretzer-Sayler, founder of the Kretzer Piano Music Foundation, recently announced that the foundation would be presenting talented musicians in concert from the woodwind department of the Lynn University Conservatory of Music in Boca Raton on Tuesday, Sept. 15 at 7 p.m. at the Harriet Himmel Theater in CityPlace in downtown West Palm Beach.
Presented as part of KPMF's ongoing Music for the Mind series to benefit music education, the concert will feature professional-level students, who will perform works by Bach, Mozart and Villa-Lobo, among others.
The student instrumentalists will perform on flute, clarinet, oboe and bassoon, and are from the studios of Lynn University faculty members Jeffrey Khaner, Joe Manasse, Joe Robinson and Eric Van der Veer Varner.
Tickets are $10 for adults and $5 for students, and may be purchased by calling CTS at (866) 449-2489 or at the door. Proceeds from the event will benefit the Lynn University Conservatory of Music.
KPMF is a nonprofit organization dedicated to bringing the gift of music to area children and seniors.
"We are passionate about music being a part of every child's life, and the foundation provides performance opportunities so young artists can share their talents with others," Kretzer said.
For more information, visit www.kretzerpiano.com/kpmf.
ABOVE: The Woodwind Section from Lynn University's Conservatory of Music.