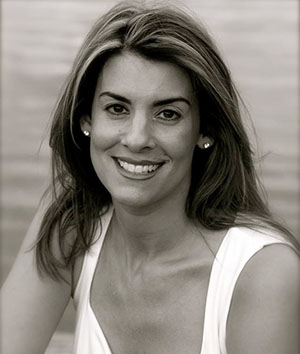 For anyone needing help, be it domestic services or child care services, the Wellington Agency is there to help.
Wellington resident April J. Berube finds people the help that they need, from a housekeeper to a personal assistant, an estate manager, a personal chef, a laundress, a butler, a baby sitter, a baby nurse, a nanny, a governess and more.
The Wellington Agency was founded by Berube after moving to Florida from Boston, where she operated a nanny agency called Nanny Poppins.
"We opened up an agency there, and it just really took off immediately," Berube recalled. "When I moved to Florida, I thought, you know what, I'm going to do the same thing here, just on a different scale."
Berube followed her instincts and created Wellington Nannies of the Palm Beaches.
"When I first moved to Wellington in 2004, I knew that there was a need for nannies, and I knew I could do that," she said.
After Wellington Nannies took off, Berube learned that there was a need for full-time housekeepers. Her clients brought her to their homes seeking solutions for a wide variety of the help they needed. Something clicked. "I realized it's not just nannies," she said.
The Wellington Agency was created in 2009 to meet this growing need.
"So many of our clients were looking for butlers and chauffeurs," she explained.
Now, the Wellington Agency is a complete domestic staffing agency. "We staff everything," she said.
The agency will find staff for almost any kind of domestic services imaginable, Berube explained, noting that Wellington residents seem to have a high demand for private chefs, housekeepers and nannies, and that during the winter season in Wellington, private chefs and housekeepers are in high demand.
"For the last two years, the season started early," she said. "People are looking to hire now for when they get down here."
The strength of need in the last two years, Berube explained, seems to indicate a strengthening economy. Those most frequently in demand are estate managers, housekeepers and chefs.
The Wellington Agency, Berube said, is a unique, full-service staffing agency.
"We really cater to everyone," she said. "You have people who are going to work, you may have some professionals or someone who is working and looking for a nanny or someone to clean — we have full-time and part-time nannies, as well as full-time and part-time housekeepers."
Once you're dealing with someone who owns one of Wellington's larger estates, with residences sometimes as large as 20,000 square feet, those clients need more assistance, Berube said.
"Those are the people who need three housekeepers, a chef, an estate manager," she said. "Those are the full-staffed homes."
Her company caters to both sides of the spectrum, Berube explained, working with clients ranging from regular parents who could use an extra hand, to clients who have staff for everything.
Something that would surprise most people about the industry, Berube explained, is that there is an abundance of great child care available, including those certified in CPR and those able to help with homework.
It depends on the parent, Berube explained, but options ranging from a mother's helper to a full-time nanny are available.
Everything is customizable based on the client's unique needs, she said, explaining that some want the nanny to do everything while others may just want the nanny to provide an extra hand.
"The services are expensive," she said. "But you don't have to be wealthy to hire a nanny, a part-time nanny or a tutor."
One option is to have a chef come and make meals and freeze them, which is less expensive than having a full-time chef. "It is unique in that aspect," she said. "Not everybody has a full-time staff."
With more than 20 years of experience, Berube is devoted to helping others find the help they need.
"I am a professional, but I'm also very personal," she said. "I get involved, and I really care about my clients. Whether its royalty or it's the mom next door, I really have a passion for what I do. I like making families happy."
She also makes sure to conduct all of the proper background checks and reference checks, staying very involved in the process.
Berube estimates that her companies have placed more than 20,000 individuals in staffing positions. She credits her success to having a good connection with her clients and staff.
"It's not just about 'I'm going to place you.' I know they're going to come back to me for years and years," she said.
The agency's namesake, Wellington, was important to Berube.
"I love the name 'Wellington.' I love Wellington. It's the only reason why it's the name Wellington. I live here, and I love living in Wellington," she said.
While she has clients from all over — Boston, New York, Los Angeles, London — Wellington residents are the ones who really put the agency on the map, Berube said.
"The people here are the ones who have made the agency so successful," she said, explaining the importance of referrals, noting that many of her clients recommend her agency to their friends and families.
To learn more about the Wellington Agency, visit www.thewellingtonagency.com or call (561) 713-2663.
ABOVE: April J. Berube