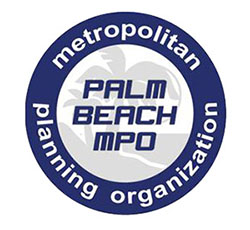 The Village of Royal Palm Beach now has a permanent representative on the Palm Beach Metropolitan Planning Organization's board of directors effective at its next meeting on Oct. 15. Royal Palm Beach previously shared a seat, alternating years with the City of Greenacres.
Councilman Jeff Hmara, the village's alternate on the MPO, made the announcement at the Royal Palm Beach Village Council meeting on Thursday, Sept. 17, adding that the MPO is expected to review the Florida Department of Transportation's work plan for next year at its October meeting.
Hmara expects better news for a key Royal Palm Beach priority than came out of last year's FDOT work plan review, when they learned that funding for construction of the State Road 7 extension to Northlake Blvd. had been postponed to 2020 due to anticipation of litigation from the City of West Palm Beach, which has opposed the project.
"While we haven't seen the plan, we have been told informally that we will be pleased with the funding profile this year," Hmara said. "I wouldn't try to take that to the bank yet, but it's a pretty good indication that we may see the money, and it looks much earlier, maybe as early as 2017. Of course, West Palm Beach is indicating they're going to fight it every step of the way. There are at least a couple of permits that have to be obtained, and on each and every one of them, the indication is that West Palm Beach will continue to oppose the project."
Hmara said that the MPO is also preparing a strategic plan. "It will be interesting to see what that will look like and what its purpose is," Hmara said. "Clearly, it is for a long-range plan and somewhat of a direction that the MPO should be undertaking."
Vice Mayor David Swift asked Hmara whether he had met recently with County Commissioner Melissa McKinlay regarding developers' plans in the area and traffic issues, and Hmara said that he had, along with Village Manager Ray Liggins.
Swift said that he was trying to move up the next meeting of the Western Communities Council from December to November in order to address the plan recently submitted by GL Homes. That application for a predominantly residential development west of The Acreage is currently moving through the county planning process.
Liggins said McKinlay suggested that the best strategy was to call a meeting with all the communities and GL Homes, and had suggested that the Western Communities Council might be the best venue. She also advocated that the meeting be moved to November, and had talked to Western Communities Council Executive Director Tanya Quickel about changing the date.
Swift said it might be a good time to invite McKinlay to speak at a Royal Palm Beach Village Council meeting.
Hmara said he believes that it is important to impress upon McKinlay that the Palm Beach County Commission can have a profound influence at the moment on land use in the western communities.
"When we walked out of there, I think we shared this impression that we had made some headway," Hmara said.
In other business:
• During public comment, resident Robert Carter said the M-1 Canal behind his house is getting overrun with floating aquatic weeds again. He wanted more action from the village's aquatic vegetation control company.
"It's coming in from the finger canals," Carter said. "The machine they're using is too small."
Swift said that he was out there two days before the meeting and agreed there were many floating weeds, mostly hygrophila.
"There is a problem there," Swift said. "I'm not an aquatic spray specialist, but this is the time of year to have this going on. We kind of expect this to happen."
Hmara noted that the problem has cropped up much later in the season than in the past.
• The council gave final approval to an ordinance requested by the Wantman Group seeking voluntary annexation of about 22 acres — five parcels — in Acme Ranches that are part of a county enclave currently in residential use. All residents have submitted letters for voluntary annexation, according to the staff report.
That annexation actions runs parallel to another annexation plan. On Sept. 3, the council approved a referendum for an involuntary annexation of 21 nearby parcels totaling almost 98 acres.
The village will hold a special mail ballot election ending Tuesday, Oct. 27, to determine whether the 98 acres should be annexed. Persons eligible to vote are registered voters in the area proposed to be annexed.
On Oct. 7, the Supervisor of Elections will mail ballots to those eligible to vote. Voters must mail or deliver the marked ballots to the Supervisor of Elections office no later than 7 p.m. on Oct. 27.
• The council also approved final reading of the 2016 budget of $41.2 million with a tax rate of 1.92 mills, which is the same rate as last year. The tax rate is expected to bring in 7.8 percent more revenue next year due to higher property values.