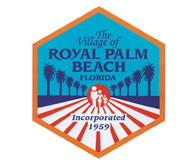 Next year's municipal election in Royal Palm Beach will be held on March 15, a week later than usual, due to the scheduling of Florida's presidential primary, which will be held on the same day. However, while voters will have a week longer to make up their minds, candidates have less time to qualify for the ballot.
In other years, candidates have until 30 days before the election to throw their names in the ring, but this year, due to the legal constraints of the presidential primary ballot, filing will close at noon on Tuesday, Dec. 8 in Royal Palm Beach.
With seven weeks to go before the filing deadline, three familiar names are the only ones to have picked up packets from Village Clerk Diane DiSanto.
Royal Palm Beach Vice Mayor Richard Valuntas and Councilman Jeff Hmara have indicated that they plan to seek re-election to their current seats, while Councilman Fred Pinto has already begun his campaign for mayor.
Pinto, who currently holds Seat 4, announced earlier this year that he would be running for the village's top elected post, seeking to replace Royal Palm Beach Mayor Matty Mattioli, who will retire in March after six years as mayor and more than 20 years as an elected official in the village.
"As of now, I don't have any opponents," Pinto said. "I'm glad to say that all of the members on the council are supporting me in this, including the mayor."
Continuing on the path that the current council has followed is important to Pinto.
"I'm running for mayor because I've been on the council almost 13 years," he said. "I've been part of all the good things that we've been able to accomplish in this village, and I have a sense of public responsibility to step up now that Matty Mattioli is not seeking re-election."
One of Pinto's key goals to get a senior living facility in the village. The council has earmarked a spot near Royal Palm Beach Commons Park for that purpose. "We're getting closer and closer to getting to a point where we can put out a request for proposals," he said.
Additionally, though the village has not had to raise its property tax rate in more than 20 years, he would like to get the village back in a position where it can actually lower the rate, which it was able to do consistently before the recent recession.
He also wants to make sure that residential developer Lennar, contracted to purchase the village's old wastewater treatment plant site, follows through on those plans with proper review of the site plan process.
"It will be an extension of what's already there, keeping it a quiet, residential community," Pinto said.
Overall, Pinto would like to keep the council's current approach to government.
"My overall approach is that this village has been run very well for a very good number of years," he said. "We have a very steady, consistent, intelligent approach to our government, and I want to continue us down the correct path that we've been on."
Hmara currently holds Seat 1, with his second two-year term ending in March. While he previously considered a run for mayor, Hmara has decided instead to retain his seat. "It's the best way for me to contribute and make a difference with all the different elements of the community that I'm involved in," he said.
Hmara is deeply involved with education issues and is interested in staying on top of State Road 7's extension to Northlake Blvd.
"We've got a number of other things going on that I'm really actively engaged with," he said. "To run a campaign to do anything else right now would take me away from that. I don't think I'll do it this time around. We'll just keep doing what we're doing."
Although he won't run for higher office right now, Hmara did not close the door on a future run.
"It's certainly something that is of interest. It always has been of interest," he said. "Timing is a really critical element, and it's just a matter of waiting and seeing if there's an opportunity to do that in the future."
Valuntas will also be running to retain his current seat, Seat 3. He has not formally endorsed anyone as of yet, but has contributed to Pinto's campaign for mayor.
As of this week, two candidates from recent elections appear to be staying on the sideline — for now.
Former Royal Palm Beach Councilwoman Martha Webster, who ran for mayor in 2014 and a council seat in 2015, said Tuesday that she is not currently planning on running this time around.
"Not at this time," she said. "I haven't thought about that. I'll let you know."
Felicia Matula, currently vice chair of the Royal Palm Beach Planning & Zoning Commission, has run twice before for mayor. She is not currently planning on running but said that decision is not final and could change.
"Not today," she said. "There are some things on the agenda that I'm sort of interested to see how the current people vote and take it from there and see what decisions they make on behalf of the residents."
Anyone interested in running for one of the three available seats on the Royal Palm Beach Village Council should first make an appointment with DiSanto, the village clerk, to pick up a packet and begin the process.
"The first step is to open your account as a candidate," she said. "You have to appoint a campaign treasurer and designate a campaign depository for candidates. That's the first form you file. Once you file that with me, I make a copy, and you take that to the bank and open your account. Then, within 10 days, or the day you submit that appointment, you do a statement of candidates form."
The form, DiSanto explained, allows candidates to begin collecting funds for their campaigns. Campaign treasurer reports then have to be reported on a set schedule.
The formal qualifying period opens Tuesday, Nov. 24 and closes Tuesday, Dec. 8.
"During the qualifying period, you have to submit a candidate's oath for a nonpartisan office and then a statement of financial interest, and you also pay your filing fee," DiSanto said.
For more information, or to make an appointment to meet with DiSanto, call (561) 790-5100.