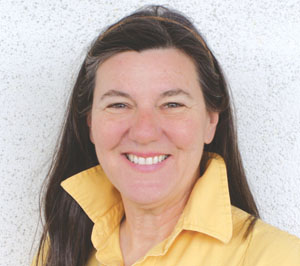 THE SONIC BOOMER
Autumn is in full swing, and I couldn't be happier. There are a number of reasons for this.
1. Cooler weather. Northerners don't understand this, but yes, even in sunny Florida, we can tell that the seasons have changed. Once in a while, a breeze will tousle our hair, and that's refreshing. Sometimes that same breeze will tousle two hairs, and that's called "winter."
2. Also HalloThanksMas has arrived — the three big celebrations that merchants and their marketing machines have successfully merged into one big glob of orange, black, yellow, red and green. Toss in a bit of blue for Hanukkah. Only purple is left without its fall/winter holiday, as even Kwanzaa left it painfully ignored. With or without poor purple, however, the shopping is really good this time of year. "Shop early. Shop often." Great advice.
3. There are a lot of fun things to do. What began as simple harvest and pagan rites have blossomed into full-on frenzies with festivals, feasts, dances, parades, candy, toys, gifts, parties and, of course, bounce houses. Whoever came up with the idea of encasing children in a soft house and then zipping the door shut was a genius. The fact that the kids like to be in there only makes it all the more brilliant. (I was going to add something here about always wanting to be on the fun side of a zipper, but never mind.)
So, what am I personally going to do to make the most of this season? I hardly know where to begin. First, I will bring out all my fall sweaters in case the wind kicks up. I don't have any of those "ugly" sweaters because I consider them, well, ugly, but I do have enough regular sweaters that my friends would say qualify. (I guess taste is a personal thing. In friends, I mean.)
Then I'm going to start cooking and baking my heart out in order to fatten up these same judgmental "friends" in time for all the dieting advice they're going to get in January. After all, what's the most popular New Year's resolution in America? To lose weight. And sure, we could save ourselves a lot of aggravation (and exercise) by implementing those resolutions now, but that's just crazy. I mean, we know the sweet potatoes with marshmallows are right around the corner. Not to mention whipped cream pies, six-layer cakes, a heavenly assortment of cookies and those adorable little candy-encrusted gingerbread houses. (You mean you've never actually eaten one? Oh, come on, you must try it!)
While I can still walk, I am going to attend every single celebration, too. Oh, yeah. Every parade, every party, every festival. I'm going to dance all night. I'm going to run up from the sidelines and jump onto a float. And that oversized kid leaping with joy inside the bounce house? That's me. And I am unapologetic about it.