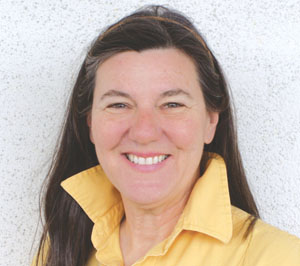 THE SONIC BOOMER
Black Friday at last! It's the happiest shopping day of the year! The day when prices are lowest, expectations are highest and credit cards are necessariest. (Not a word? Work with me here!)
I am such a fan of Black Friday that I don't even know what non-shoppers do that day. I've never really thought about it. Do they go to the movies? Travel? Stay home and bake?
I know that in my home state of Wisconsin, it's the first day of hunting season. They've even moved Black Friday up a week so the two days coincide. Of course, I have no idea who watches the kids that day. Is it the one that's choosing the child's Christmas gifts? It's probably Grandma. You know, the one who's shouting after the departing car, "Don't buy me anything… or shoot me anything! C'mon, kids. Let's go inside and bake."
Every year, retailers try to move Black Friday up closer to Halloween, like they've done with the Christmas decorations. This is because there is money to be made, and the early bird gets the worm. Some stores are even open on Thanksgiving Day now. This makes a lot of people mad. They believe that the sanctity of Turkey Day has been compromised.
Not me. When you have someone like me — someone who is happy with food served in a paper sack — you have a person who is not enjoying the full range of all the holiday has to offer anyway. I mean, I love Thanksgiving, but it's mostly the "family" part I love. For my family, I bake a few pies and one of my world-famous cheesecakes. I set the table, putting a foil-wrapped chocolate turkey at each place. I gobble some turkey (yes, gobble! You promised to work with me!) and mom's unbeatable stuffing, then I help with the dishes. Now that some game with a football involved is safely on the TV, I am out the door. I have a "game" of my own to play.
In the "olden days" (last year), I'd sit on the couch with other family members (mostly girls), and we'd plan our Black Friday route using a map and all the newspaper inserts. We'd make sure we were going to the most important stores first — the ones with the deepest discounts. We'd pledge to drive separate cars so we'd have enough trunk space for all our purchases.
This year, the moment that last sparkling-clean glass is back in the china cabinet, off we go! We've rented a van so that we can pore over the newspapers on the way. Our "designated driver" is the one with the least traffic citations under her belt (we want to get there in one piece) and our navigator is the one who can effectively shout directions to the driver while making sense of the hubbub in the back.
"Half price! Let's go there!"
"No, wait! This one has 80 percent off, but only for the next 15 minutes!"
Wheels screech as the navigator reroutes our frantic driver.
But lest you think we are shopping irresponsibly, let me make one thing perfectly clear — we do not drink during the Black Friday fun.
We save that for Black Saturday, the day all this stuff has to be wrapped and ribboned, gift-tagged and packaged for shipping. That task requires wine.