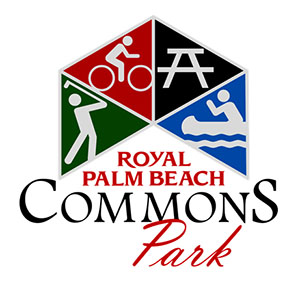 Skating, a tree lighting, Santa Claus and more await those who venture out to the fun of Royal Palm Beach's Winter Fest celebration on Saturday, Dec. 5 from 1 to 9 p.m. at Royal Palm Beach Commons Park (11600 Poinciana Blvd.).
Local schools, bands, dance groups and other performing acts will take to the main stage from 2 to 9 p.m., with the younger performers starting out the fun-filled day.
Royal Palm Beach, Cypress Trails and H.L. Johnson elementary schools, Donna Tucci's School of Dance and Royal Palm Beach High School, along with soloists from Mike Soper Music and others will be performing. There will also be carolers and a holiday performance on the stage, Community & Cultural Events Superintendent Carlos Morales said.
"We have a lot of the community really involved in these productions and entertainment," Morales said. "It's definitely nice to bring along a lot of these groups to bring that community feel when they come out on stage."
Characters will be around between 4 and 6 p.m. for photo opportunities. There will be a snow princess, snow queen and mountain man. The popular Kids Fun Zone will be open to youngsters from 1 to 9 p.m., with a $10 admission bracelet that includes an outdoor skating rink and a snow slide.
Outside, in front of the stage, the outdoor ice skating rink from Skate Paradice will offer all the fun of skating without the chill of real ice. Those young and young at heart will be able to skate around and enjoy the winter-themed fun. Skaters of every age and level will be able to skate on the synthetic ice. There will be supports available to help with balance.
"It's a great feature," Morales said. "For South Florida kids who have never seen snow in their life, have never seen ice… it's fun. It's different. It gets everyone into the holiday spirit."
All day long there will be a countdown to the lighting of the village's 28-foot tree at 6:15 p.m., followed by a special guest appearance by Santa Claus and picture-taking, beginning at 6:30 p.m.
Throughout the afternoon, hot cocoa and cookies, compliments of the village, will be available to ward off the "cold." Food trucks will be available for nourishment, while holiday craft vendors will offer assorted creative items for holiday needs.
Entertainment and games, along with a children's craft section, will entertain and delight. Children will have the opportunity to make ornaments and other small crafts.
"We'll also have a horse and carriage with rides around the park," Morales said. "The carriage lights up in holiday colors."
The horse and carriage will be located behind the stage on the south side of the Great Lawn, and the rides are free. "It should be really nice," Morales said.
Winter Fest would not be possible without its sponsors, which include Whole Foods Market, Stormtight Windows, Republic Services, Palm Beach Skate Zone, Floor Specialists, Sunny 107.9 FM and South Florida 103.1 WIRK Country.
Parking is available at Commons Park. If any overflow parking is needed, a shuttle van will be available. "I think it's always nice to watch the performances on stage of all the kids, after they've been practicing all of these weeks and months getting ready for this event, working with their teachers or their studios," Morales said.
Usually, he explained, it becomes a family affair where grandparents and parents come out to see the children perform.
Royal Palm Beach will continue its holiday festivities with a holiday concert on Tuesday, Dec. 8 at 7 p.m. at the Royal Palm Beach Cultural Center featuring the Royal Palm Beach Community Band. The band will perform holiday songs, led by conductor Daniel Harvey. The concert, Morales said, will last about an hour. Refreshments will be available.
For more information about either of these events, visit www.royalpalmbeach.com or call (561) 790-5149.