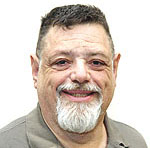 'I' ON CULTURE
I was not certain I wanted to see Creed, which could have been called Rocky 7, because most of the sequels to the original were pale shadows. I loved the first movie and resented the others. But Director Ryan Coogler has made a really good film, one that both stands on its own and casts a bow back to the original. He has turned Rocky back into a champion.
Michael B. Jordan, who also paired with Coogler on the excellent 2013 film, Fruitvale Station, plays Adonis "Donnie" Johnson, the son of Rocky's ring rival Apollo Creed. The product of an extramarital affair born after his famous father died in the ring, Donny was later orphaned, bouncing around foster homes and ending up in juvie. Taken in by Apollo Creed's widow, Mary Anne (Phylicia Rashad), to live in her Los Angeles mansion, he has grown into a conflicted young man, aware of his roots. He is definitely not a "fresh prince of Bel Air" even when he becomes a bored investment counselor.
Donny tries to gain his self-respect, sneaking down to Tijuana for hard-knock fights and hanging out at Apollo Creed's old gym. Turning his back on his father's wealth, he heads to Philadelphia, angrily rejecting his father's legacy while desperately trying to replicate it. Since this is a movie, Donny ends up at the restaurant of Rocky Balboa (Sylvester Stallone), Apollo Creed's onetime opponent and longtime friend, asking to be trained.
The aging Stallone now works hard at being charming. The Italian Stallion is getting old, needing glasses, and has his own issues. He has never been able to deal with the untimely death of his beloved wife Adrian. As expected, after the initial testing required for male bonding, they join forces. The story then follows the basic Rocky template. Donny and Rocky forge their bond, and Donny starts up a tender and careful romance with the woman living downstairs, Bianca (Tessa Thompson). And when reigning world champ "Pretty" Ricky Conlan (Tony Bellew), a Liverpool bruiser who's facing a prison stretch on weapons charges, needs one last big-money fight, well, you know what happens. In other words, a gimmick fight just like in the original movie. Donny, now revealed to the world as Apollo Creed's son, gets his big break with an against-all-odds match.
Coogler manages to take the hackneyed boxing clichés and make them new again. Donny smacks walls, hits the bags, does the training, runs the roads — including a nice scene at the Philadelphia Art Museum where there's now a statue of Rocky… which actually does exist. (Somewhere, I have a picture of myself there.) And, of course, we get to see Donny trying to work out all of his issues with his dead father, as well as scenes that reverberate from the original Rocky/Adrian relationship about her fears of damage. There's even a "women weaken legs" scene as an affectionate throwback to Paulie in the 1970s.
The acting in this movie is exceptionally good. Jordan is a fabulous young actor. He can portray rage, but he also is able to exude a sensitivity that plays well in the film. He wants his heritage, but also resents having to live up to his father's legend. This could be a star-making turn for him. I also like Thompson. She comes across as a sensitive woman but with the chops to make Donny stop and listen — a great balancing force.
But Stallone, now in a supporting role, nearly steals the entire picture. He is not playing Rocky by this point; he is Rocky, and an older and, at least to some degree, wiser man. He teaches Donny a lot about self-respect. This is a charming tribute to Rocky III, where Apollo Creed does the same for Rocky. Whenever Stallone is on screen, he dominates, giving his best performance since, well, the original movie.
Coogler could have camped up the movie, might have simply tried to update it. Instead, he makes it modern and new, while saluting the old film. In a world where we see regular remakes that generally are nowhere as good as the originals, this stands out. It is as good as the original because it uses both past and present.
As I wrote at the start, I was not certain at all I wanted to see the film. By the end, I was rooting hard for it. It is certainly worth seeing.