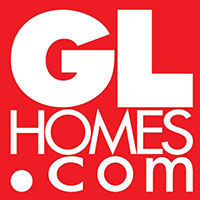 GL Homes representatives gave a presentation Wednesday to the Indian Trail Improvement District Board of Supervisors on their proposed development west of The Acreage.
The discussion included the pledge of a 640-acre water retention area to ITID, to improve all roads affected by the development and to become an activated ITID unit.
GL Homes Vice President Kevin Ratterree said the plan was scheduled to go before the county's Land Planning Agency this month, but it was postponed because the proposed Avenir project in Palm Beach Gardens presented its traffic plan to the county and received approval, which made it necessary for GL Homes to modify its own plan.
"Palm Beach County issued approval, and GL Homes had to revise its application to include Avenir as background traffic," Ratterree said. "It was too short a time to assess traffic impact."
As a result, the GL Homes application will probably go before the Palm Beach County Commission in March for a transmittal hearing, with an adoption hearing in June or July.
The developer is asking to change the land use designation on its 4,900-acre site from 0.1 to 0.8 homes per acre, which would enable about 3,900 homes. The site is to the northwest of The Acreage, east of the federally owned Moss property.
Ratterree said that the idea of dedicating a water retention area to ITID came out of a question asked in a meeting with ITID Engineer Jay Foy and Palm Beach County Water Resources Manager Ken Todd on how the development can provide a positive benefit to the area.
"Mr. Foy is intimately more qualified than I am to give details of that, but the idea is that the property, if developed as a reservoir, could hold up to 5,000 acre feet of additional water," he said. "This area could be used for additional discharge over time, so part of our proposal is the dedication of that property for free to the improvement district."
Ratterree added that an additional 1,125 acres has been set aside for either agricultural use or water purposes, if the South Florida Water Management District is looking for additional water storage.
The site itself will have a series of external and internal buffers, and perimeter buffers 50 to 100 feet wide that will provide connectivity for pedestrians and equestrians.
"Those elements — the 640 acres, the 1,125 acres, plus the exterior buffer network — represent 50 percent of the site in what we're calling 'exterior open space' that is defined in the proposed comprehensive plan amendment making its way through the county," Ratterree said.
A perimeter buffer to the east will separate the development at least 300 feet from the nearest residential lot line. The development will have several internal civic sites for churches, schools and other uses, including a 42-acre site adjacent to the existing county park for expansion, and a site for a new fire station.
The development will also have several internal recreation sites with basketball and tennis courts, as well as a 26-acre central site with a fitness facility for residents, he said.
A total of 350,000 square feet for commercial use will be divided into several internal sites designed for easy access by residents to meet basic needs such as groceries, thereby reducing the need for them to go offsite.
"The concept is to provide retail for neighborhood-related activities," Ratterree said. "We are not trying to compete with Minto or Avenir."
The housing units will be a mix of zero-lot-line, medium-size single-family and larger estate homes, connected with 11.25 miles of 8-foot paved pathways.
"We are trying to promote a system of interconnectivity that will be open to the public," Ratterree said. "The HOA will not have authority to undermine that."
Around the perimeter will be 17.5 miles of horse trails, flat grass areas owned and operated by the HOA, but open to the general public.
"The internal connectivity will provide a system where people do not have to get in their car but walk to non-residential components," he said.
The developer is also proposing a trolley to provide internal shuttle service, as well as to Minto's Westlake amenities.
Although GL Homes could develop under the state's new proportional share policy, which only requires a developer to pay its share of traffic impacts, Ratterree said that his company is proposing to improve all roads directly impacted by the development, plus an additional $5 million to the county for other road improvements.
He pointed out that GL Homes represents only a small portion of total road improvements that will be needed in the area.
The project shows the expansion of numerous roads, including Northlake Blvd., the Beeline Highway and 60th Street from Seminole Pratt Whitney Road to 140th Avenue North, which is part of the county's long-range transportation plan and is a partially federally funded road that has not been built, according to GL Homes traffic engineer Bryan Kelly.
GL Homes, which is currently an inactivated unit of ITID, is also offering to become activated as units are built.
"We will agree, as part of this approval process, to petition you as a board to make our development part of your improvement district," Ratterree said.
Supervisor Gary Dunkley asked if staff could be directed to meet with the GL Homes representatives.
"It sounds all well and good, but I don't know how much it will impact our community," he said.
Dunkley also requested that legal staff schedule a discussion for the residents' benefit regarding their ownership of easements. "Everyone is under the contention that we own property to the center of the road," he said.
Dunkley made a motion for legal staff to give a brief summary to supervisors sometime in the future on what they can and cannot do when addressing the development request. That motion passed 5-0.
He also asked the board if it would want to approve a resolution similar to those passed by the Village of Royal Palm Beach and the Town of Loxahatchee Groves opposing the density increase, but Supervisor Michelle Damone said that she would not support such a resolution until the board hears a report from Palm Beach County staff on the project.
Dunkley made a motion to invite county staff to give a presentation, which carried 5-0.