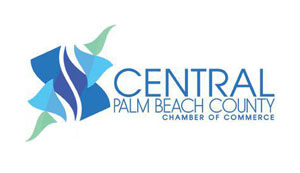 The annual Wellington Holiday Parade will roll down Forest Hill Blvd. on Sunday, Dec. 13, kicking off at 1:30 p.m. The event, produced by the Central Palm Beach County Chamber of Commerce and the Village of Wellington, has been going strong for 32 consecutive years.
It is also chamber volunteer Dennis Witkowski's 32nd year in charge. "It's such a recurring joy for me," he said.
And though the changes he has seen over the decades have been subtle, the event has grown exponentially.
"The parade is shaping up to be perhaps the most outstanding in its history. The participants have really seemed to gear up this year, and everyone is so excited with the theme that they have — Winter Wonderland," Witkowski said. "The floats that we're going to see this year, I think, are going to be the biggest and most intricate that we've ever had."
There will be more than 20 large floats, he said, adding that parade watchers are sure to be impressed.
"I think the parade speaks for itself with its history of bringing the western communities together and showcasing all of the amazing young people who are participating in it," Witkowski said. "It is an annual tribute to our community, an opportunity for the entire community to come out and enjoy the holiday spirit."
The parade touches off from the intersection of Forest Hill Blvd. and Wellington Trace, and heads east to the Wellington Amphitheater.
More than 100 parade entries have been scheduled, with close to 3,000 participants, 1,000 of them children, and eight school bands. Last year, more than 10 fire trucks, 25 horses, 500 musicians and 2,500 participants walked the 1.3-mile parade route in front of approximately 25,000 spectators, with the help of 80 volunteers.
"The highlight of the parade is seeing the young ones," Witkowski said, referring to kids marching in their first parade. "How much fun they have and how proud their families are watching them. That's what really puts a smile on my face."
Florida Lt. Gov. Carlos Lopez-Cantera will be participating in the parade, and the Wellington Wild 13U softball team and the Wellington All-Stars 13U baseball team will serve as grand marshals for the 2015 parade in honor of their amazing seasons.
"It's fun to watch. It just keeps growing. More and more people come from all over the county," Central Palm Beach County Chamber of Commerce CEO Mary Lou Bedford said. "We're excited to have it keep growing and bring more and more happiness… to all of our families in the community."
The parade has a star-studded list of supporters, including the presenting sponsor, the Schumacher Family of Dealerships, which has been instrumental in putting on the parade every year and will be bringing even more cars for the 2015 parade. It would also not be possible without the support of the Palm Beach County Sheriff's Office and Palm Beach County Fire-Rescue.
Other community partners include: the Retreat at Palm Beach, Waste Management, Republic Services, the Center for Bone & Joint Surgery of the Palm Beaches, Minto Communities, Everglades Farm Equipment, TKM-Bengard Farms, Biotest, AGTS Insurance Co., the City of Greenacres, Costco, Hill Audio Visual, JJ Muggs Stadium Grill, J&J Produce, Mid Florida Golf Carts, the Palm Beach County Sports Commission, Primerica Financial Services, Print-it Plus, Professional Concessions, the South Florida Fairgrounds, Starbucks, TD Bank, the Mall at Wellington Green, Two Men and a Truck, Valic Financial Advisors and Whole Foods Market.
Bedford has been working tirelessly with Witkowski and the Parade Committee organizing the event.
"Our committee is an amazing group of men and women in the business community who come and donate their time. It's a labor of love," she said.
They start in the summer and continue meeting throughout the year. With the chamber moving its headquarters to the original Wellington Mall, setup and staging will be more convenient, Bedford said.
"I get so excited to hear people coming in with their applications," she said. "Everyone keeps making the comment, 'Wait until you see our float.'"
The healthy competition and excitement is important, and indicative of the nature of this parade, Bedford said. "It's so cute to see how excited they are. It brings out the kid in everyone," she said.
Entire communities come out to see the parade. Tailgating often starts in the morning. That gives people time to enjoy the Holiday Park event at the Wellington Amphitheater, equipped with face painters, vendors, a tie-dye T-shirt vendor, Scott's Place playground and more from 11 a.m. to 4 p.m.
Bright flashing signs indicate when Forest Hill Blvd. will be closed Sunday. Once the parade is over, village employees quickly get the road open again.
"I've never seen a team of employees work so diligently and so well together," Bedford said. "They do a phenomenal job."
But before the parade ends, there is always a jolly guest waving hello. "Santa will return, taking his usual position at the end of the parade," Witkowski said.
The parade is set to go on, rain or shine. "I'm delighted to report that this weekend is promising to be rain-free," Witkowski said. "It is going to be warm on Sunday, but it's promising to be sunny and rain-free. The parade will go on, regardless… as it has, seamlessly, for all these years. We've never missed one."
Spectators are encouraged to bring lawn chairs and to arrive early.
For more information about the parade, call (561) 790-6200 or visit www.cpbchamber.com.