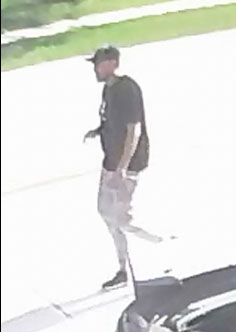 The Palm Beach County Sheriff's Office is seeking the public's help finding a suspect wanted for burglary to homes in the Village of Wellington.
The unknown male (shown here) was captured on an exterior surveillance camera walking back and forth and placing gloves on his hands as he walked toward two homes that were burglarized in the Wellington Shores neighborhood.
The incident occurred on Nov. 25, 2015 at approximately 11:30 a.m.
If you recognize the man shown here, call Crime Stoppers at (800) 458-TIPS.