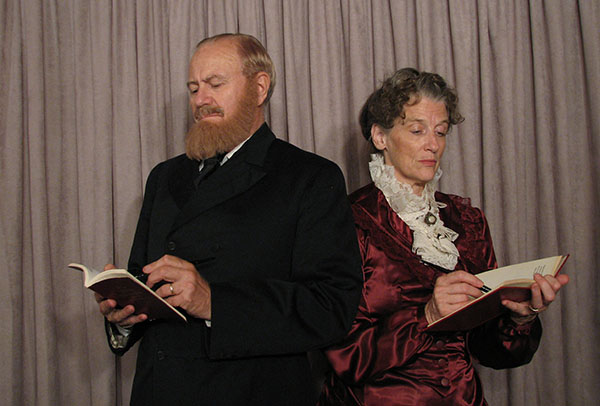 The nonprofit organization Presidents Project Inc. will host a special one-day performance of the national touring company Presidents & Their First Ladies, Dramatically Speaking on Tuesday, Feb. 9 at 1 p.m. at the Royal Palm Beach Cultural Center.
The veteran acting/writing couple of William and Sue Wills have 34 presidential couples in their repertoire. The February program, entitled "From Majors to Major Generals," will focus on James Monroe and William McKinley (the majors) and Rutherford Hayes and James Garfield (the major generals), along with their wives. Although not the most well-known presidents, their stories are eye opening, including two men who were seriously wounded in combat, a disputed election almost causing a second civil war, an assassination, a troubled marriage and a marriage of unbelievable devotion.
The Wills will receive no compensation for the performance, and all profits will be donated to Homes for Our Troops, a nonprofit group that builds specially adapted homes for severely wounded veterans. The organization has helped approximately 18 veterans in Florida, including one in Wellington.
Tickets are $25 per person and can be purchased by visiting www.presidentsproject.org. Donations can also be made at the web site. Checks for tickets or donations can be sent to: Presidents Project Inc., 1853 Linden Road, Winter Park, FL 32792.
ABOVE: William and Sue Wills as President James Garfield and his wife, Lucretia.