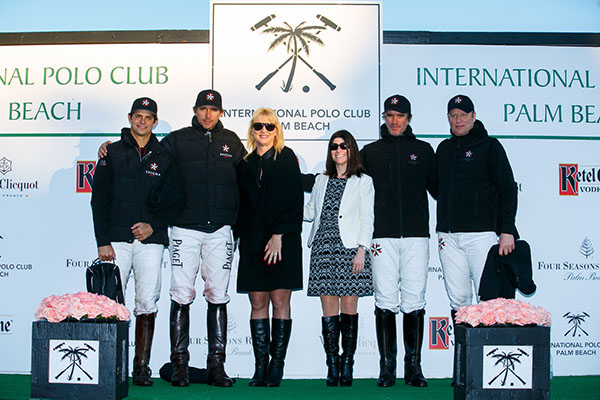 Wellington Regional Medical Center has returned as the "official hospital" for the 2016 high-goal polo season at the International Polo Club Palm Beach.
As the official hospital of IPC, WRMC will have medical services and an ambulance on-site at every Sunday match through April 24.
"We are proud to announce that Wellington Regional has renewed its sponsorship for the winter polo season at IPC," said John Wash, president of the International Polo Club. "Not only is Wellington Regional our community neighbor, but it is an exceptional medical facility known for its compassion, teamwork and patient care. As our on-site hospital, we know we are in excellent hands, and we are pleased to continue our successful partnership."
Wellington Regional Medical Center is a 233-bed, acute-care facility and medical center that has been serving the region since 1986. It is a thriving community hospital, offering the high-tech advantages of a big-city hospital with the personalized care of a hometown provider.
"As Wellington's premier hospital and medical center, we take great pride in providing exceptional patient care," WRMC CEO Robbin Lee said. "We are proud of our relationship with the International Polo Club, and we are honored to be their 'official hospital.'"
As an accredited community hospital, WRMC prides itself on its continued commitment to remain on the forefront of advanced technologies, while offering expanded programs and services to meet the needs of the growing community it serves.
Services include the only Level III Neonatal Intensive Care Unit (NICU) in the western communities, da Vinci minimally invasive robotic surgery, emergency services, wound care, orthopedic services and much more.
For more information, visit www.wellingtonregional.com.
ABOVE: Wellington Regional Medical Center CEO Robbin Lee and COO Pam Tahan with Team Enigma, which won last Sunday's featured match at the International Polo Club Palm Beach. PHOTOGRAPHY BYLILA PHOTO