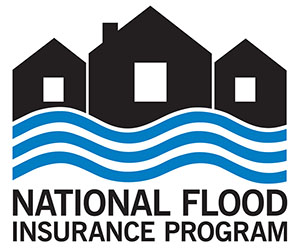 The Loxahatchee Groves Town Council decided Tuesday to reconsider enacting an ordinance that would protect residents whose property might show as being in a flood plain when the new Federal Emergency Management Agency flood maps come out next year.
Loxahatchee Groves Planning & Zoning Board Chair Dennis Lipp said he had invited Palm Beach County Building Director Doug Wise to speak about the maps after being informed by the town manager that the council did not plan to enact a flood plain ordinance.
"Doug is going to talk to you about what the FEMA plan is and how the FEMA plan works," Lipp said.
Wise said something to think about is the cost to do a flood plain ordinance versus the benefit.
"You're not required to do a flood plain ordinance if you don't want to," he said, but added that when the maps get adopted, it would be a benefit to some residents. "It will affect me; it will affect everybody in Loxahatchee Groves. How it affects them is going to be different, dependent on whether you adopt an ordinance or not."
He said that if the town does not adopt a flood plain ordinance, it will require the building official, which is currently the county, by state statute to do certain minimum things on construction that is subject to the Florida Building Code under the National Flood Insurance Program.
"The difference is if you adopt an NFIP-compliant ordinance, agricultural structures which are exempt from the Florida Building Code and other structures that are exempt from the Florida Building Code, would also be subject to compliance," he said. "Let me be clear, the requirements for compliance are significantly different between residential structures and agricultural structures."
Wise said that his department approves many agriculturally exempt buildings each year that are in the flood plain.
"We assist the residents and the builders to understand what's required," he said. "We don't make them comply with the Florida Building Code because they don't have to. They're exempt under the Right to Farm Act, but we do make sure they're compliant under the NFIP requirements."
Why should a community adopt an ordinance? "It's really simple. Flood insurance," Wise said. "Do you want federally backed flood insurance or don't you? Because if you don't adopt an ordinance that is at least minimum NFIP-compliant, anybody who currently has flood insurance in the Town of Loxahatchee Groves is subject to cancellation, which means there will be no flood insurance available that's federally backed."
Wise said private insurance policies are available, but they are more expensive. He added that the county has adopted an ordinance that requires slightly higher compliance rules than NFIP.
Currently, nobody in the town is in a flood plain, but that may change when the new flood maps come out, Wise noted.
He said that Randy Wertepny of Keshavarz & Associates, the town's engineering consultant, told him that based on appeals that had been filed, about 162 structures in Loxahatchee Groves will be removed from the flood zone in the next version of the maps scheduled to be released next year.
"Until we see those maps, all those originally identified are still in the crosshairs," he said, adding that Wertepny told him that 59 structures will remain in the flood plain. "That's 59 property owners. They will be required, if you don't do an ordinance, to get private flood insurance through their mortgages, and it could be prohibitively expensive."
Wise pointed out that his staff works routinely with county residents who have problems with their elevation certificates or insurance policies where their properties have been misidentified and they are being charged too much for insurance.
"In the last three months, we've saved three residents that I am aware of probably $1,000 a month on their insurance," he said.
Wise said it is not pleasant for him to have to tell a homeowner whose home is in the flood plain that he can't reroof his house unless he elevates it.
"The bottom line is FEMA is about an insurance program," he said. "There are a lot of things that I like to do, but I will tell you flood plains are not one of the things I like to do. As a building official, it's one of the hardest things to do."
Wise said that if the town chooses not to write an ordinance protecting structures in the flood plain now, it will not be able to get into the program later.
"It's a painful subject for all of us," he said. "We don't like it; I don't like it. The federal government comes and tells us these things, but at the end of the day, whether we like it or not, the maps are coming. They will affect your ability to get federally backed mortgages, and they'll affect your ability to get financing."
Councilman Tom Goltzené asked Wise whether he would provide copies of the county's ordinance to use as models for the town to consider.
Councilman Jim Rockett recommended having legal staff start working on an ordinance immediately. "It sounds like something that we should be doing," he said.
The county has a web site at http://maps.co.palm-beach.fl.us/gis/floodzones.aspx where property owners can check their status in the flood plain.