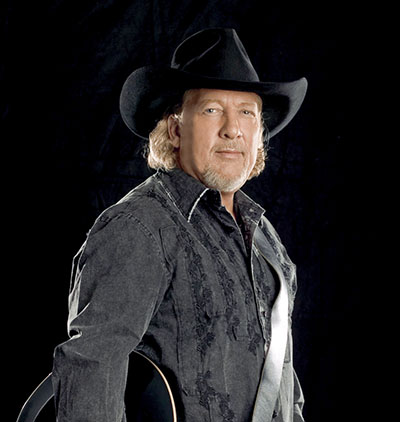 Yesteryear Village at the South Florida Fairgrounds will come alive with a variety of music from Friday, March 11 through Sunday, March 13 at its Spring Music Jam.
The event celebrates traditional and world-class country, bluegrass and Southern rock live music. The lineup includes award-winning country singer-songwriter John Anderson, Southern rockers the Georgia Satellites and the ever-popular Leroy Van Dyke Country Gold Tour with Leroy Van Dyke, T-Graham Brown and T.G. Sheppard.
The Georgia Satellites — a band that has packed houses around the world with their blistering brand of Southern rock — will headline Friday night at 7:30 p.m. Founded in 1985, the Satellites quickly launched into stardom with hits like "Keep Your Hands to Yourself," "Battleship Chains," "Hippy Hippy Shake" and others. Critically acclaimed albums and mind-bending performances earned the men a permanent spot in music history.
The Leroy Van Dyke Country Gold Tour is a show that has consistently captured fans when presented at the South Florida Fair. It will headline Saturday afternoon at 2 p.m. The legendary, award-winning classic country icon Leroy Van Dyke and friends take fans on a retrospective, nostalgic journey featuring America's golden music. Reserved seats are available for this show for $10 per person.
John Anderson will headline Saturday night at 7:30 p.m. On his latest album, Goldmine, released on his own Bayou Boys label, he completed a long overdue record of original songs. He wrote or co-wrote 12 of the album's 13 tracks. Goldmine also is a record that could, like Cash and Haggard before him, find a home amid lovers of authentic music of any genre. Though he would never compare himself to his heroes, Anderson is now the standard bearer for traditional country music. In his career, he has produced 23 albums, more than 60 singles (20 reaching the top 10), and a wealth of industry awards. Goldmine proves that there's still a lot of gold in Anderson. Reserved seats are available for this show for $10 per person.
Event hours are Friday, March 11 from 4 to 10 p.m.; Saturday, March 12 from 11 a.m. to 9 p.m.; and Sunday, March 13 from 11 a.m. to 6 p.m. Admission is $15 per person per day, or $35 admission for all three days, and can be purchased online at www.southfloridafair.com/spring-music-jam. Kids 12 and under are free every day. Parking is free. Camping space is available for $35 per day.
The event, which will be held rain or shine, also will feature merchants, old-fashioned games for kids, food and beverages.
For information on sponsorship opportunities, call (561) 790-5233 or e-mail theresa@southfloridafair.com or tim@southfloridafair.com. Vendors offering products, services or crafts should call Lorie at (561) 790-5245 or e-mail lorie@southfloridafair.com. For general information, call (561) 793-0333 or visit www.southfloridafair.com.
ABOVE: John Anderson