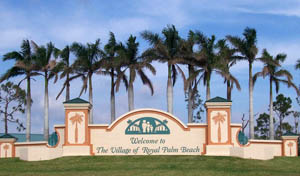 The Royal Palm Beach Village Council agreed last week to schedule a workshop on the village's ordinance regarding the severe trimming — or "hat-racking" — of trees that sometimes results in them dying.
The issue becomes particularly salient with the advent of hurricane season, when residents begin acting on concerns about trees and tree limbs that could fall onto their homes during a storm.
During council comments at the April 21 meeting, Councilman David Swift said he had received several calls from residents concerned about the village's policy against hat-racking.
"Some people have been cutting them back until they're a pole or a stalk," Swift said. "What I gathered from the discussion with the residents was that they weren't informed about what the ordinance is. They also felt that they were being picked on as a code enforcement issue."
He said part of the issue is that landscapers from outside the village are knocking on residents' doors offering to cut back trees inexpensively. "These people know nothing about our ordinance, and the residents know nothing about it, either," he said.
Swift said he had discussed the issue with Village Manager Ray Liggins. "How do we resolve this so our residents can understand what the ordinance is?" he asked. "I understand from our comments that staff has not been enforcing the ordinance. That was not my intention. My intention was to have a workshop on it."
That workshop could then determine if changes are needed, he added.
Swift said he had talked with Director of Community Development Rob Hill, who told him that the types of trees being hat-racked usually recover quickly, and that it might not be as big an issue as had been believed.
"There's some things to be looked at, and I'd like to have a workshop on it, and some residents might show up to talk about it," Swift said.
Liggins noted that the hat-racking ordinance was among several that had been identified as needing reconsideration, and was among items that the council discussed with a consultant at a recent strategic planning meeting.
"I don't have it back from the consultant yet on when it's scheduled to be dealt with," Liggins said. "There are several issues involved with that. It's one of several ordinances that need some rewriting."
The way it stands, the hat-racking ordinance is clear that cutting a branch larger than 3 inches in diameter is considered hat-racking.
"Unfortunately, in our residential neighborhoods, there are oak trees that are getting so large that people don't feel that it's safe to leave these branches overhanging their homes," Liggins said. "We have taken these to the Code Enforcement Board, and when we looked at our ordinance a little bit closer, the ability to enforce that 3-inch cut is not as clear as we would like it."
Liggins said that the ordinance does need to be rewritten in order to have clear direction for enforcement, but stressed that he does not want landscapers cutting back the trees so severely that they potentially could kill them.
The penalty for killing a tree has been to require replacing it with a tree 14 feet tall, and some commercial properties are using the ordinance to their advantage, Liggins noted.
"That's not acceptable," he said. "They're actually getting what they want, and that is the visibility of their signage. We are sympathetic to the hurricane season and these people's fears of tree limbs falling on their houses, and we're not enforcing the 3-inch rule right now. What we're doing is monitoring their trees, and if they're not alive after six months, they're under violation. If it dies, they have to give us a plan to replace it."
Swift said his impetus for bringing up the ordinance was the approach of hurricane season and that he wants residents to have a clear understanding of their rights and limitations.
Village Attorney Jennifer Ashton said that the current policy is to give courtesy notices to property owners who have had trees hat-racked.
Ashton noted that the village can only fine landscapers if they catch them in the act.
"We proceed against them if they don't have a business license, but it's hard to catch them," she said. "One thing we talked about was giving more notice to the residents, whether it's through our newsletter or other means."
Mayor Fred Pinto said that with hurricane season starting in just a month, a workshop on the issue should be scheduled soon.