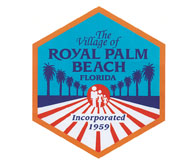 Recent accidents along Sandpiper Avenue brought several residents of cut-through streets to last week's Royal Palm Beach Village Council meeting to complain about motorists who drive at breakneck speeds through residential neighborhoods.
At the Thursday, May 5 meeting, Michael Gershberg said he represented residents along Sandpiper Avenue who are asking for speed bumps on the street in the aftermath of recent accidents.
"I have been a victim in the past two weeks of an accident on my own road in front of my house," Gershberg said.
A driver careened through his yard, destroying his cars and causing about $23,000 in damage. The estimated speed was 50 mph. He added that a neighbor also had a car slam into his house.
"I've been on discussion boards, on Facebook, as well as talking to other people in the community, and saying Sandpiper Avenue is known as 'Sandpiper Speedway,'" he said.
Gershberg explained that Sandpiper Avenue is used as a shortcut for many local residents, including students, to get to Royal Palm Beach High School and other locations on Okeechobee Blvd.
"Sandpiper is a main street," he said. "There are other neighborhoods, such as La Mancha, that have put in roundabouts. Sandpiper is the main road through the neighborhood. Unfortunately, it's not just being used by residents."
Village Manager Ray Liggins said that there have been discussions in the past to include traffic calming on Sandpiper and other cut-through roads, but it has been several years since the issue was last studied.
"There are all kinds of techniques that can be used for traffic calming," Liggins said. "I know you said speed bumps; that's typically one that is not used. There are many other applications of traffic calming. If the village wanted to look at traffic-calming, that would definitely be a road that would qualify."
Mayor Fred Pinto asked whether they could look into the options. He pointed out that the last time traffic calming had been discussed, then-Village Attorney Trela White had advised against speed bumps.
Current Village Attorney Jennifer Ashton said that there is liability associated with speed bumps.
"There are other measures that Ray [Liggins] was talking about that could be used instead," Ashton said. "Speed bumps cause damage to cars. There's a lot of things that go with them."
Liggins said traffic consultant Kimley-Horn & Associates did the last study on the issue for the village.
"This is something that would require a bit of in-depth study," Liggins said. "We would have to budget money for it."
A study would include a public workshop to get input from residents, he said.
"Most traffic calming will affect the roadway and will affect people's property," he said. "You'll never get 100 percent buy-in. It's not something you can do on the quick. We would have to put it in our budget and hire a consultant to provide us a traffic-calming plan for whatever roads we identify."
Councilman David Swift said La Mancha Avenue and Ponce de Leon Street had similar issues 15 years ago when the residents wanted speed bumps. White had consulted with other municipalities and found that there is liability with drivers who have accidents attributed to going over speed bumps too fast.
"Since that time, West Palm Beach and many cities have added speed bumps, and we may know more about the legal issues we're up against," he said. "From a legal standpoint, I think we have a lot longer track record."
On Ponce de Leon Street, traffic circles were looked at, which received negative feedback from residents, he said.
"Many people don't like traffic circles, either, but I understand your problem," he told Gershberg. "I hear you and agree with the mayor that it's something we need to take a look at."
Vice Mayor Jeff Hmara also agreed that they should take a comprehensive look at the situation, and said that other methods of traffic control, such as rumble strips and stop signs, can also create problems.
"We at least need to have a workshop with everybody," Hmara suggested.
Liggins said that one way to avoid liability is to have engineering studies done to identify the problems and recommend solutions.
"It can't be done overnight," he said. "It will take a significant study identifying roads that would meet the criteria, and apply these strategies."
Pinto asked whether a study could be included in this year's budget, and Liggins said it would involve putting off other projects that have already been budgeted. "It would be a significant shift to work that into what we're doing right now," he said.
Pinto asked Liggins to report back on what would be affected.
Councilwoman Selena Smith said that Palm Beach County Sheriff's Office deputies have been in La Mancha issuing tickets.
"That's a good indicator of how many stops they have made," Smith said. "It's not permanent, but they have come out there and stopped multiple cars in a short amount of time."
Richard Becher, who sits on the Royal Palm Beach Planning & Zoning Commission, added to the comments about traffic calming, explaining that the problem has expanded to trucks and utility vehicles.
"We've got pickup trucks, delivery trucks," Becher said. "It's like everybody's rushing. We do have about a half-mile straightaway, not just on the side of La Mancha I live on, but the street on the side that Councilwoman Smith lives on. Every day you've got trucks just zipping by."