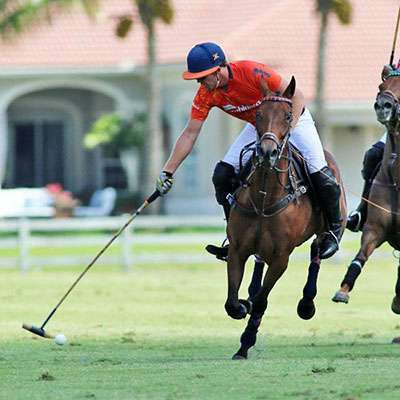 The Wellington Chamber of Commerce will host its Kickoff to Summer event at the Polo Gear Challenge Tournament on Sunday, May 22 at the Grand Champions Polo Club.
Wellington Chamber of Commerce trustees, members and guests, along with friends and families, will be treated to great polo and a five-star menu from award-winning chef Shannon Atkins.
Grand Champions Polo Club and ChukkerTV are co-hosting the event with the Wellington Chamber.
Tickets are on sale starting at $15 for tailgaters and $25 for VIP tickets. Sponsorship packages of $500 and $1,000 are also available. For tickets, tailgates and sponsorships, call (561) 792-6525.
The Polo Gear Challenge is the fifth of six medium-goal tournaments scheduled at the nine-year-old club. It features some of the nation's top players, including Nic Roldan, Kris Kampsen and Julio Arellano.
Polo Gear, one of the top sponsors and supporters of polo, manufactures, distributes and sells polo products to players, teams and polo events worldwide.
During the Grand Champions' spring season, amateur polo players have the opportunity to play with and against some of the world's top professional polo players.
ChukkerTV is live streaming Grand Champions Polo Club games, along with other games around the U.S. during the 2016 season with polo broadcasters Toby Wayman and Dale Schwetz calling the action.
The Grand Champions Polo Club is located at 13444 Southfields Road, on the corner of South Shore Blvd. and Lake Worth Road in Wellington.
ABOVE: Polo player Kris Kampsen. Photo by Alex Pacheco