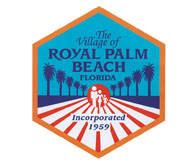 Several residents of the La Mancha neighborhood turned out with their children to last week's Royal Palm Beach Village Council meeting to protest a sober home they said is moving into the neighborhood.
Charles Rudewick, a 32-year resident of Segovia Court, said a home in the neighborhood was recently purchased with plans to convert it into a sober home.
"We're very upset about what has transpired here in the village," Rudewick said at the June 2 council meeting. "We were told there's not a thing we can do about it. The state mandates it. Is this what the village is coming to as far as sober homes and people in here flipping homes?"
He pointed out that the facility will be only two blocks away from H.L. Johnson Elementary School.
Resident Jason Morris asked what the council can do about it, adding that he has contacted the cities of West Palm Beach and Delray Beach and found out ways that they are addressing the sober home issue, as well as beautifying their cities.
"It's called a chronic nuisance ordinance," he said. "What they're doing is making it stricter for people and houses, as well as to help the safety and well-being in the surrounding areas. We're not targeting the sober homes; we're just beautifying the city."
Morris said he had spoken with Royal Palm Beach Code Enforcement Director Rob Hill and given him a copy of the West Palm Beach ordinance.
"We can't do anything about them coming in, but I would like to know that my time is not being wasted, where if I go and do the work, I would like to know that you guys are willing to listen to me and, hopefully, take what I say and help the village," he said.
Village Attorney Jennifer Ashton noted that sober homes are a very tough issue that has been plaguing South Florida.
"There are no easy answers," Ashton said. "I will go through what the law says, and then I will go into what we can and can't do. There have been some recent developments with people working at the federal level, which is a little ray of hope for us that something is going to be done to fix this problem."
Currently, under the Fair Housing Act and the Americans with Disabilities Act, addicts who are in recovery are considered disabled.
"You cannot say that addicts in recovery cannot live together," Ashton said. "If you say that and try to prevent that, it is equal to housing discrimination. That is federal law."
She recounted how cities such as Boca Raton and Delray Beach tried unsuccessfully to stop sober homes.
"Cities that tried to do that lost very badly," Ashton said. "It's federal law that defines them as disabled. It's federal law that says it's discrimination if you prevent them from living together. What that means for Royal Palm Beach is that we cannot say, as the village, that addicts in recovery have no right to live together."
However, there are options through the code enforcement process.
"As for code enforcement, those homes have to be good neighbors," Ashton said. "They have to be just like every other home in the Village of Royal Palm Beach. If that means they are not complying with our parking regulations, not complying with keeping their house neat and orderly, we can regulate those types of things."
Law enforcement also provides protection.
"If there's criminal activity going on at those properties, we can step in with the PBSO's help," she said. "It is going to be an issue for the neighbors to remain vigilant and keep us informed about what is occurring on the properties. They can contact code enforcement, they can contact the sheriff, they can contact the village manager's office if they are seeing things, and that will help us help them."
She said a glimmer of hope has been that Rep. Lois Frankel has taken sober homes on as a personal issue.
"This is such a big deal in her district and in South Florida, and Palm Beach County in particular," Ashton said, explaining that Frankel has met with Department of Housing & Urban Development and Department of Justice representatives. "Those are the two agencies that regulate housing discrimination. She has said, basically, 'This has tied our hands at the local level. We are not able to fix this huge problem… that is changing the character of our single-family neighborhoods.'"
Ashton said Frankel has been able to get representatives of both those agencies to publish what local governments are allowed to do, such as not allowing clustering of sober homes, or not allowing them within a certain distance of a school. "We need HUD and DOJ to say, 'Yes, you can do that,' because as of right now, the court cases that are out there are saying we cannot do that," Ashton said.
Those rules might be released in late summer or early fall.
"Once those regulations come out, we will be taking a look at them very closely, and if there is an opportunity to step in and do something, we will bring that back for you to consider," Ashton said.