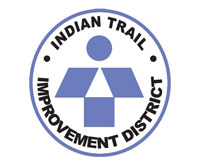 At least one of two races for seats on the Indian Trail Improvement District Board of Supervisors will likely be thrown into the Aug. 30 primary election, with three candidates expected to be on the ballot for Seat 4, currently held by longtime Supervisor Michelle Damone.
Damone is being challenged by Betty Argue, an unsuccessful candidate in 2014 against ITID President Carol Jacobs, and Keith Jordano, an insurance professional who ran unsuccessfully for the board in 2004.
Candidates for Seat 2 so far are incumbent Supervisor Gary Dunkley and challenger Ryan William Bernal.
Argue, a founding member of ALERTS (Acreage Loxahatchee Engaged Residents Taking a Stand) of PBC said she is running because she believes the board needs people who care about protecting and preserving The Acreage lifestyle.
"I have noticed that that doesn't seem to be taking place. The people managing our money are not necessarily doing it with the right priorities and responsibly," she said. "Roads and drainage are ultimate priorities. I think that parks are important, but we spend an awful lot of money on parks, and we seem to have priorities kicked down the road with respect to drainage. I don't think that we are where we need to be with respect to drainage."
Argue believes that ITID is wasting money with traffic calming, which she feels is ineffective.
"I think that it's being done a little bit prematurely," she said. "Development is coming, but I think that there needs to be discussion with the developers in making them pay for whatever traffic calming that we think we need on the roads as a result of their traffic, not the residents having to bear the financial burden of the development that's coming."
Argue said she has been involved with ALERTS since its inception.
"I fought against Minto's approval," she said. "In particular, we fought and are still fighting against Minto having the use of our roads, our Indian Trail roads, owned, maintained and paid for by the residents, where the county thinks it can just come in and open up these roads and turn them into major thoroughfares. It's not what our residents thought would happen, and I think that our residents are not very happy about that, and certainly they're not being compensated in any way."
She also has problems with extending State Road 7 to Northlake Blvd. without controlling new development.
"That has kind of opened up the ability for the county to… put the traffic on these roads because it's a direct line to the State Road 7 extension," she said. "I don't think there is enough resistance or trying to find other solutions."
Damone had not filed as of Tuesday, but said she intends to do so before qualifying closes on June 24. She stands on her long record as a supervisor.
"I truly believe that my tenure is an asset to the district because I bring a lot of historical value to the district," she said. "When we're discussing policies, I have a keen memory on why these policies were created, what the issues were at the time, and how things may have changed or need to be applied differently."
After serving four terms on the board, Damone said people ask her what drives her to continue.
"I'm still as passionate as I was when I was 29 years old and elected the first time as a parks advocate," she said. "I now have a grandchild, so there is a second generation of Damones who are being raised right here in The Acreage, so my commitment remains the same as it was then."
The prevailing issue to be addressed is managed growth and its traffic impact, she said.
"I am currently working with our professionals on a traffic-calming plan that I called for," Damone said. "We, as a board, are negotiating with the county and some of the developers as they contribute to the implementation of the traffic-calming devices so that we can remediate the impact."
Damone said she understands Florida's traffic standards and the overall concept of what the district can and cannot do, based on recent engineering studies by the district.
"Sometimes people react on passion rather than being community-driven, meaning the whole community as a big picture," she said. "I still think that I'm a visionary. I don't look at decisions for today. I look at the impact it's going to have 10, 15, 30 years from now. I try to do that in every decision that I make."
Jordano said that he is running because he thinks there are issues in the community that are not being addressed.
"I have been in the community a very long time, so I have community experience," he said. "I have been involved both civically and socially. I feel we need somebody with a business background who knows what's going on and can also have a good rapport with the elected officials, not only locally, but statewide."
Jordano noted that he has experience working with officials in both Tallahassee and Washington, D.C.
"I feel I could be the person who could reach out an olive branch to everybody to get everybody to work together for the good of the whole," he said.
With encroaching development, and other issues, Jordano believes that someone is needed on the board who can communicate without being abrasive.
"I took a collective bargaining course in college where you needed to be able to negotiate to make sure that the majority of the people are served, and I do believe that we live in a democratic republic, and that the people should have the right to say what they want, and not just a few elected officials saying just what they think is best," he said. "We need to reach out to the local constituents and really find out what they see, or what they would like to see in their community."
Jordano also believes that ITID needs term limits for board members. "Some people get too complacent and stay in office for too long," he said. "We should move on with fresh ideas."
Jordano is active with numerous civic and business organizations, including the Central Palm Beach County Chamber of Commerce. His business, the Jordano Insurance Group, has been in operation for close to 30 years.
"I understand insurance, I understand business," he said, adding that he belongs to several local business networking groups and civic organizations, including Unity for Kids and the Royal Palm Beach Rotary Club.
He has set up a web page at www.keithjordano.com.
Qualifying for the election ends June 24. Seats with more than two candidates will be on the Aug. 30 primary election ballot. If a candidate gets more than 50 percent of the vote on Aug. 30, that candidate will win the seat outright. If no candidate gets at least 50 percent of the vote, the top two vote-getters will advance to the Nov. 8 general election ballot. Seats with only two candidates will be decided on Nov. 8. For more information, visit www.pbcelections.org.