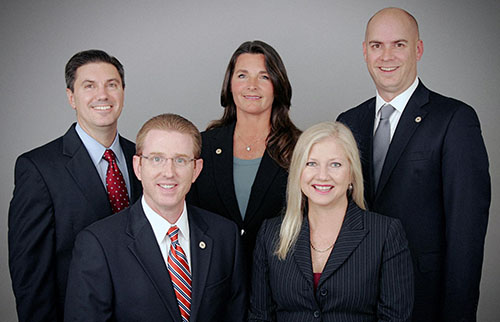 The fluoridation of Wellington's water will be discussed in a public forum at the Wellington Village Council meeting on Tuesday, June 28.
Fluoridation has a controversial history in Wellington. The village initiated a fluoridation program in 1999, which was discontinued in 2014.
The initial council vote in favor of fluoridation in 1999 was 4-1 with Councilwoman Kathy Foster opposed. Council members voting in favor were Mayor Dr. Carmine Priore, Vice Mayor Paul Adams, Councilman Al Paglia and Councilman Tom Wenham.
At the time, several people spoke both for and against fluoridation, including Robert Dumbaugh with the Palm Beach County Health Department's Dental Administrative Offices, who said that fluoride could be integrated into the village's water supply safely, and that grants were available through the Centers for Disease Control & Prevention.
Foster said she also supported fluoridation, but felt that the question should be further vetted in a public hearing.
Fluoridation continued in Wellington until 2014, when the council stopped the practice in a 3-2 decision after much public discussion for and against. Vice Mayor Howard Coates, Councilman Matt Willhite and Councilman John Greene voted to discontinue fluoridation, while Mayor Bob Margolis and Councilwoman Anne Gerwig dissented.
Of those officials, only Gerwig remains on the current council, which decided to revisit the question after it came up in several candidate forums during the recent election.
Village Manager Paul Schofield said that there are significant dental benefits to fluoridation, but there is a significant and vocal group of opponents to the practice. He stressed that it will be a policy decision by the council.
"Fluoride in excessive amounts can be harmful," Schofield said. "In fact, there are places where fluoride is removed, but we put fluoride in at the very minimum recommended level."
He said the amount before it was discontinued was about 0.7 parts per billion. Fluoride is found naturally in Wellington's water at about 0.3 parts per billion, and negative results are not seen until a level above 10 parts per billion.
"Doctors and dentists will tell you it is a public health imperative," Schofield said. "There is a group of people who will tell you it is something that you should be able to choose. People will tell you there are options for fluoride, and there certainly are. You can get it in your toothpaste; you can get treatments from your dentist."
Schofield noted that the United States is one of the few nations with a sufficient infrastructure to supply widespread fluoridation. Some countries supply fluoride in salt or milk.
At the council's June 14 meeting, Mayor Anne Gerwig said she wanted to make sure that residents know that the fluoride issue is going to be discussed.
"It's on our web site," Gerwig said. "The discussion is there for everyone to have, and we'll have that continued discussion on June 28."
Councilman Michael Napoleone said he was concerned that the forum is being held over the summer, but pointed out that residents can e-mail their comments to council members.
"We've been getting e-mails," Napoleone said. "Reach out; your voice can be heard even though they can't be here in this room that night. If you have an opinion one way or the other, e-mail it and we will read it."
Councilman Michael Drahos echoed Napoleone's comments, inviting resident input.
"Even if it's a personal meeting, I will do my very best to make myself available to speak to anybody who wants to make their viewpoint heard before a decision is made," Drahos said.
Vice Mayor John McGovern also encouraged public input.
"While the public meeting is going to be in the middle of summer, we have all said that we will meet with anyone who cannot be here who wants time with us," McGovern said. "We will try to make ourselves available so that all residents, all points of view, can be heard."
He stressed that gaining public input would be a hallmark of the current council.
"I think that every one of us will make ourselves accessible leading up to the June 28 meeting," McGovern said. "Furthermore, I think that anyone who wants to be heard, every resident in Wellington, is entitled to three minutes if they want to come here and talk to us. It is the chance, in local government particularly, for residents to speak to their elected officials prior to a decision being made, so I would encourage anyone who feels strongly on this issue to show up and speak their mind and tell us what they want us to do, because I think that this is not a simple issue."
The meeting begins at 7 p.m. at the Wellington Municipal Complex (12300 W. Forest Hill Blvd.). Staff will provide a presentation detailing information about both sides of the fluoridation debate.
Information both for and against fluoridation in Wellington is available at www.wellingtonfl.gov.
ABOVE: The Wellington Village Council.