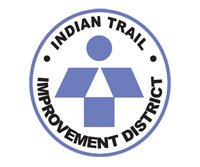 Four candidates have filed to seek Seat 2 on the Indian Trail Improvement District Board of Supervisors. Incumbent Supervisor Gary Dunkley will face challengers Ryan Bernal, Steve Roberts and Tim Sayre on the Aug. 30 primary election ballot.
Three candidates, incumbent Supervisor Michelle Damone and challengers Betty Argue and Keith Jordano, are vying for Seat 4.
If a candidate in either election does not receive more than 50 percent of the votes on Aug. 30, the top two vote-getters will advance to the November general election ballot. Candidates who receive more than 50 percent of the votes on Aug. 30 will be elected outright to a four-year term.
Bernal, a financial analyst for the Palm Beach County Sheriff's Office, said he is running out of traffic concerns in The Acreage.
"There have been quite a few accidents rather close up and down Hall Blvd.," Bernal said. "I've grown up out here. My family moved up from Broward some years ago, and for being community roads, they're not the safest roads. There have been a number of fatal accidents that have happened quite recently, and these are not accidents happening on Seminole Pratt or Northlake. These are accidents happening on Hall, Tangerine and Key Lime."
Bernal believes that ITID has been slow in addressing the high number of accidents.
"If I win, maybe I could proactively address these incidents," Bernal said, adding that most of the people who live in The Acreage are families with children who attend school and use the sidewalks near the roads.
"My wife was involved in a rollover on Hall and Temple a year ago with my infant daughter," he said. "Luckily they're all right, but we were very fortunate. Others haven't been."
He also believes that ITID did not do a good job handling issues surrounding Minto's Westlake development. "It just seemed like the district kind of rolled over, and it seems there's no proactive measures being taken for the increased traffic that's going to happen once GL Homes, Minto and Avenir eventually break ground," Bernal said. "I'd like to see them be more proactive rather than reactive."
He added that drainage is always an issue in The Acreage, but his main priority is getting the roads ready for the surge in traffic and trying to keep as much of it as possible out of The Acreage and on Seminole Pratt Whitney Road and Northlake Blvd.
"I don't want to see Temple and Key Lime and Tangerine and Citrus Grove become highways from people trying to find shortcuts," Bernal said.
On drainage, he wants to stay ahead of the issue and not be surprised by storms because of malfunctions in the system.
Bernal noted that there is no particular reason he chose to run for Seat 2. "I'm not running against an individual, I'm just running for a seat," he said.
Dunkley, who is finishing up his first four-year term, said he is taking a spiritual outlook toward the election.
"I didn't expect to be elected the first time," he said. "If I'm meant to be back, I will be back."
Dunkley recalled how he started 30 years ago as chief inspector of the Flagler, Biscayne and Hollywood kennel clubs.
"I was over the overall operation of the facility, which was over 3,000 people," he said. "I was highest on the track. I couldn't go any further than I was, so I decided I was going back to school. I opened up a bail bonds agency, and I did very well. I also opened up other agencies."
As a single parent at the age of 49, he decided to move his family and his animals out of Miami-Dade County. They built a house in The Acreage.
"Before that point, I never really paid much attention to politics," Dunkley said.
Seeking ways to improve the community, he decided to run for the ITID board.
"To me, it was a family decision that if you're not satisfied in a situation, get involved and change it, so I decided on running," he said. "I won, so I guess people were ready for change."
That campaign was dominated by Tropical Storm Isaac, which flooded The Acreage in August 2012, just weeks before the election.
Dunkley said he worked to change the board's focus toward improving drainage, rebuilding infrastructure and improving roads and parks, in that order.
He added that he played a large role in getting the water-starved Moss property to help with the discharge of water from The Acreage.
Dunkley cited the list of goals he had when he was elected.
"I can safely say that I have accomplished 80 percent of my campaign promises when I was running," he said. "I can't take responsibility; it was the board. When they looked at the way it was going after Isaac, they realized that they had to change priorities."
Dunkley said the board is going to have to deal with encroaching development, especially with roads and increased traffic. He is also concerned about the effects of global warming. "It will change the way that we do business," he said. "This is why I say drainage is very, very important."
Roberts, a lifelong real estate broker, said things in the district are going in a different direction than he wants.
"We need some change, for people to get along," he said. "I think it's time to be involved. We can complain or go online and argue, but if you don't get up and do something, you really can't argue. There's really no reason to complain otherwise."
Roberts said that after going to ITID board meetings and seeing the discord, he decided that it was time to get up and become more engaged in the community.
"I just don't want to hear any more fighting," he said. "I don't like the bickering. I don't like things that have been on the agenda that don't get accomplished that have been voted on or have not been voted on. I can't complain about anything if I don't do anything about it. We love our community, we love where we live and we want it to stay the way it is. We want to see everybody get along. We have one of the few communities where everybody helps each other and communicates, and I'd like to see it stay that way. The community is pretty close-knit for being as large as it is."
Roberts said his issue is about people moving forward in The Acreage and not looking backward.
"There are a lot of things happening, and I'd like to be a part of all the good things that can come from it," he said.
He likes to help his neighbors with fundraisers and being a part of the community.
"We're pretty new here. We've been in the neighborhood for four years," Roberts said. "Any time there's an opportunity to work with the community, we do, whether it's helping with friends gathering donations, whether it's in general being a part of the community."
He said a lot of people know him because he does karaoke locally.
"It's a side thing that I do for fun," he said. "We go out and have a great time, but it's not my primary job."
Sayre, vice president of the Acreage Landowners' Association, said he is unhappy with the way things are being run at ITID.
"I'm running so that the people of The Acreage have another choice, and it's up to them who they want in office. I think that I'll do a good job," he said.
Sayre, who has been on the ALA board for about a year, said he first came on to help with technology, including setting up a web page. He became vice president in December, deferring an offer to be president.
"I think the ALA is a watchdog for the community, so that puts me in a different perspective," he said. "We actually try to see what's going on in the community and what needs to be addressed, so if I do get elected, I'm probably going to need to step down from the ALA because I think it will be a conflict of interest. But, I think the ALA put me more in tune with what's going on in the community, and I think I have a feel for some of the issues that need to be addressed."
He said having a four-way race will give people multiple choices as to who they feel will do the best job.
Sayre said he has been in charge of production at The Wall Street Journal, Knight-Ridder, the Tribune Company and other publishing firms.
He currently works for a software firm, where he manages a budget.
"I think I can do a good job looking over what's going on and where things need to go," he said. "I can help guide the board and make the decisions that most benefit the community."
Sayre added that he would like to see exactly where all the district's expenditures go, and whether it's getting as many grants as it can.
"We should be applying for all the grants that we're eligible for," he said. "We need to take a look at the infrastructure because I hear that things haven't been handled correctly there."
He said he didn't like the recent proposal in the tentative budget to put off raising $300,000 this year for the district's $1.8 million inverted siphon project in order to hold down assessments.
"All that does is make it where someone else is going to pay for it later, and we're going to pay more for it," Sayre said.