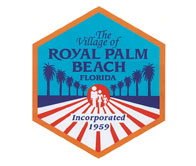 At last week's Royal Palm Beach Village Council meeting, Utilities Director Paul Webster reported on plans for additional bus shelters on village routes, which led to conversation on interconnectivity and faster connections for the Palm Tran bus system.
New bus shelters, which are a part of the village's strategic plan, are paid for in part by developers.
At the July 7 meeting, Webster said that there are currently 28 bus stops identified by Palm Tran in Royal Palm Beach. They come in three different configurations: a bench, a bench with a shelter and a stop with no amenities.
In the village, there are six stops with benches, 10 stops with a bench and a shelter, and 12 stops with no amenities. Bus shelter expenditures since 1996 funded from development fees have amounted to about $133,000.
All the shelters are currently 4 feet by 12 feet. None of the larger 7-foot by 16-foot designs are in use in Royal Palm Beach, but there are plans to construct one, Webster said.
Palm Tran routes can be found on the bus system's web site at www.pbcgov.com/palmtran. Route 52 serves Royal Palm Beach in a loop through Southern Blvd., Royal Palm Beach Blvd., Okeechobee Blvd. and State Road 7, down to the Mall at Wellington Green, and has several stops that interconnect with other routes to West Palm Beach, Lake Worth and Belle Glade.
That route runs continuously all day, six days a week, Monday through Friday from 6:30 a.m. to 6:30 p.m., and Saturday from 7:30 a.m. to 6:30 p.m.
The majority of stops with benches only are along Royal Palm Beach Blvd., while most of the shelters are along SR 7, Webster said. There are shelters at the south and north ends of Royal Palm Beach Blvd., one in front of the Palm Beach County Sheriff's Office substation and at Partridge Lane on Okeechobee Blvd.
Webster said information was requested on the use of the stops, which has led to recommendations for additional shelter locations. Palm Tran's standard for recommending a shelter are those stops with more than 200 boardings per month. They identified four locations where shelters are recommended.
The first site discussed is on State Road 80 (Southern Blvd.) westbound, west of Crestwood Blvd., which is separated from the sidewalk by a deep swale.
"We are not proposing a shelter at this location," Webster said. "The topography and location is not suitable for installing a shelter at this location. We can take a look at it and see, but it may cost more."
Village Manager Ray Liggins said the location on a swale would require more construction costs than the other locations, explaining that a similar shelter had been built on an SR 7 swale, requiring more construction costs and more permits.
Liggins added that the SR 80 right of way is an area planned for eventual widening.
"We can make sure that they have a stop with a pad and everything part of that construction so that we can come back at a later date and put the shelter up," he said.
Vice Mayor Jeff Hmara and Councilwoman Selena Smith both said they would favor looking into building a path from the sidewalk to the bus stop to make it more accessible.
"We have many sidewalks around here that have culverts providing the flow through swale areas," Hmara said. "Anything over 200 [boardings] is a reasonable rule of thumb to suggest that we ought to do what we can do to make it convenient, comfortable and accessible."
Hmara, the village's representative on the Palm Beach Metropolitan Planning Organization board, said that group spends much of its time planning for alternative modes of transportation.
"Everybody needs to pitch in wherever they can, and one of the places to pitch in is to make it as comfortable as possible in the heat of the day and during rainfall to wait for a bus, especially those areas that are high-traffic and high-ridership," he said.
Liggins said he would work with the Florida Department of Transportation to try, at a minimum, to get a pad for a bus stop that's ADA-compatible. He expected that FDOT would be receptive to that idea. "It might already be in the plan," he said. "We just don't know that at this time."
Mayor Fred Pinto asked about the possibility of relocating several bus stops to more accessible locations, as well as eliminating some redundant stops, and Webster said Palm Tran has not been cooperative on that front.
Hmara also mentioned improving bus routes, which he said he could bring up at MPO meetings.
"I understand that discussion is a challenging one to have," he said. "As we keep pushing on this multi-modal ideal of encouraging people to get out of their cars and use other modes of transportation, I don't mind continuing to bring up the, 'You've got to work with us here on routes and shelters to make it work.' I may get ignored as everybody else has along the way."
Webster said a big factor in where Palm Tran locates a stop is driven by public input.
"The public asks for a stop at a particular location, and if they have people who use it, even though it may not be a threshold or have a shelter at it, they'll maintain the stop," he said.
Webster said the village has three shelters in stock that it plans to install, including an existing stop with a slab on the east side of SR 7 near the McDonald's restaurant, the Walmart stop on the south side of Belvedere Road just east of SR 7 and another near Bennett Auto Supply in the Walmart shopping plaza.
He said the stop at Veterans Park has more than 200 boardings a month and no shelter, but is a timed stop where the driver stops and waits to get on schedule. It has no shelter because people can wait at pavilions in the park.
The stop at Royal Palm Beach Commons Park does not have a shelter, but also does not have more than 200 regular boardings per month. However, village staff is proposing one of the large shelters there because of its location at the park.
Webster said the developer fee for bus shelters is currently $5,000, and staff recommended that the fee be stopped and future shelters be funded under the village's new intermodal plan. Once the shelters are installed, the program would become replacement and maintenance. About $12,000 remains in the capital improvement fund for bus shelters.
He said there would have to be discussion of how to purchase the fourth shelter discussed on SR 80.
Hmara said that mass transit is important and commented that the route through the village seems pretty limited.
"I went online and tried to figure out how can I get from Royal Palm Beach down to CityPlace or the courthouse," he said, noting that it could take two hours with several bus changes. "Maybe this is a job for MPO, or maybe it's beyond our reach."
Hmara also commented on the austere appearance of the bus stops.
"If you want people to use these facilities, make them attractive, accessible and comfortable," he said, asking whether there is a way to make them more attractive, such as putting landscaping around them. "I don't know if there's anything reasonably doable, but these look like an industrial complex. It gets the job done, but I also know there are towns in Palm Beach County that actually make their bus stops a place for art in public places."
Councilman David Swift made a motion to approve Webster's recommendation to eliminate the $5,000 developer fee and take future bus stop expenses out of the village's maintenance budget.
In other business, the council approved the final reading of a landscaping ordinance setting a minimum landscape requirement and that all new single-family developments must participate in the village's streetscape program.